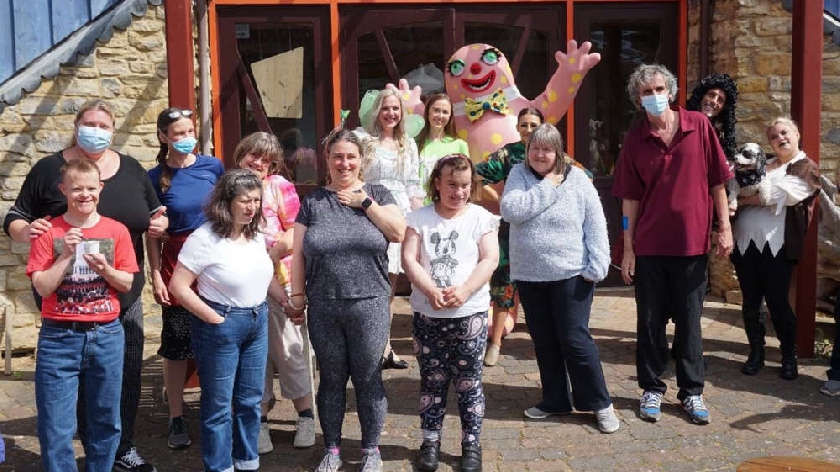 The Jolly Roger sailed into Milton Keynes as the cast of Peter Pan paid a visit to residents at the Camphill Community Milton Keynes.
Excitement has been building amongst residents and staff at the Camphill Community since it was announced earlier this year that the theatre was hosting its first professional pantomime.
The pantomime will be starring Mr Blobby, tv and theatre star CJ de Mooi and Britain's Got Talent favourite Steve Hewlett.
Steven Gordon-Wilson, producer of Peter Pan, said: "We wanted to bring our show to The Chrysalis Theatre as we know how important the Camphill Community is, and really wanted to be able to make a difference locally with the production.
"The theatre is a really hidden treasure in MK, and I hope that our production can help to raise its profile and bring more support to this wonderful charity."
Peter Pan will be at The Chrysalis Theatre from 4th December 2021.
Tickets are available here.