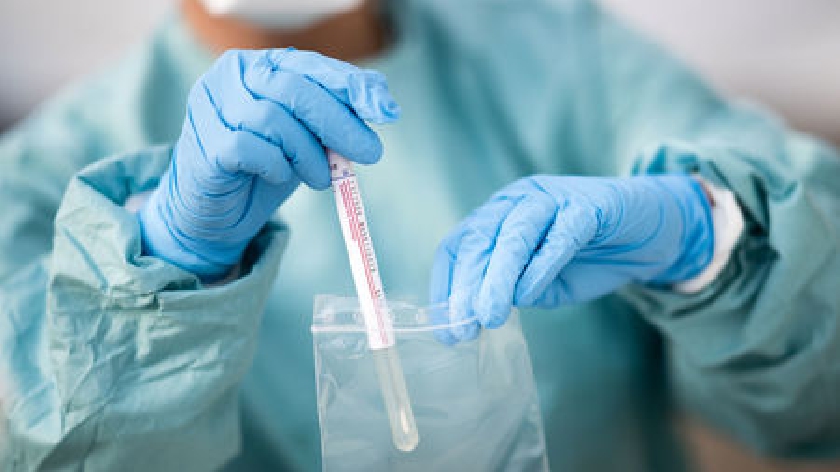 File photo
The BBC investigation programme filmed undercover at the not-for-profit UK Biocentre in Milton Keynes.
The Tilbrook-based lighthouse lab, which can process up to 70,000 coronavirus tests daily, was featured in tonight's BBC Panorama after an undercover reporter worked as a lab technician there in January and February 2021 - during the second wave of the pandemic.
In the episode description, the BBC alleges the episode shows a "failing service with staff under pressure, equipment malfunctioning and tests wrongly discarded".
But Dr Tony Cox, CEO at UK Biocentre, says that the BBC's programme portrayed an "incomplete and selective representation" of the lab's overall testing process.
He said: "Our test positivity rate closely tracks the average for the UK's broader national testing infrastructure, providing reassurance that our results are robust and trustworthy.
"This programme presents an incomplete and selective representation of our efforts. In fact, many of the allegations date from a time the lab was operating under a unique period of pressure at the start of this year due to the second wave of the pandemic."
He continued: "This month a Health and Safety inspection confirmed that the laboratory continues to implement safe operational practices to meet the guidelines of the HSE, and the United Kingdom Accreditation Service has recommended us for accreditation to ISO15189, a gold standard for quality and competence in medical testing laboratories."
The Department for Health and Social Care has said it will be "fully investigating" the allegations that have been made.
Panorama's Undercover: Inside the Covid Testing Lab is available on BBC iPlayer and information on the BBC's allegations is on their website.