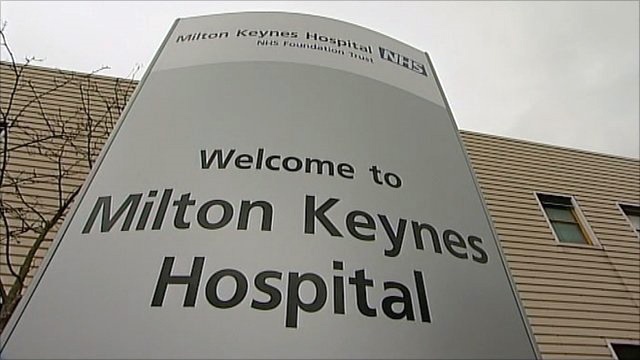 Police have arrested two boys on suspicion of robbery after an incident outside Milton Keynes University Hospital.
Officers were called out following reports of a disturbance outside the hospital yesterday evening.
During the incident, access to the hospital was restricted between 9:30pm and 10:30pm.
The offenders carried out two robberies on two victims. Police believe the incidents are linked and thought to be isolated.
One of the victims suffered minor injuries, no-one else was hurt.
Two boys, aged 13 and 15 from MK were arrested on suspicion of robbery and remain in custody.
Milton Keynes University Hospital refused to comment.