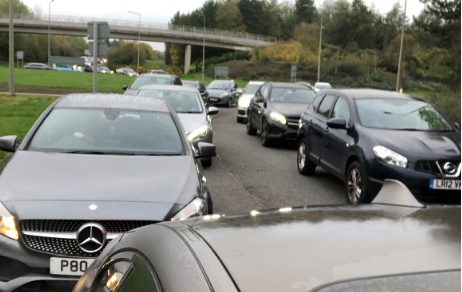 Residents have raised over £6,000 so far to "Stop Shenley Park and save our green" but more is needed.
Concerned MK residents have launched a "fighting fund" to pay for a planning consultant at a bid to prevent 1,800 houses being built on green spaces near Kingsmead.
The proposed housing development, organised by Aylesbury Vale District Council, will be called Shenley Park. The plan states that an access road will be built between Kingsmead and Oxley Park to link the new development to the H6. Locals say this will increase congestion on the busy road.
Those who wish to stop the development are encouraged to donate via the GoFundMe page. The money raised will cover the planning consultant's fees and legal fees. £6,000 of the £9,000 target has been raised so far.
Russell Dixon, an Oxley Park resident who launched the fundraising page, said: "All of these houses will be in the Aylesbury Vale district, therefore MK Council will receive no council tax or payment from the developers, but MK Council and residents will have to take the burden of road congestion, secondary school influx of pupils, MK hospitals, doctors surgeries, police, ambulance and other emergency services, all of which are already stretched to capacity."
He continued: "This development also takes away green space which is the reason why residents choose to pay a premium to live in Kingsmead and Oxley Park. The green is the only green space available to Kingsmead."
Another resident told MKFM '' The H6 between Oxley Park and Shenley Church End is already stuffed in the morning and there's still additional traffic to come from the new Kingsmead South development. Quite often it takes over 30 minutes to do a couple of miles, the plans are ridiculous, Milton Keynes Council need to work with the residents to stop this.''
The proposed development of Shenley Park is part of the Vale of Aylesbury Local Plan (VALP) to accommodate the demand for more housing. The consultation period will run until the 17 December at 17:00.
For more information on the plan, please click here: https://www.aylesburyvaledc.gov.uk/section/vale-aylesbury-local-plan-valp-2013-2033