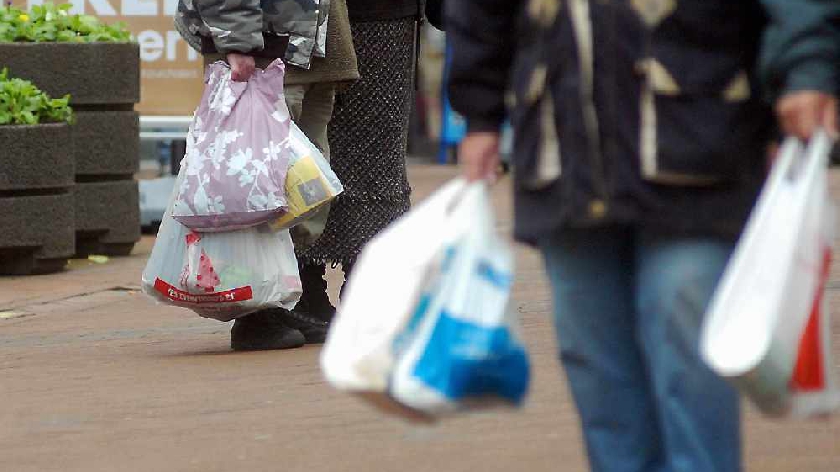 Over-65s are leading the way back to the supermarket aisles as the largely-vaccinated generation grows more confident about shopping in physical stores again, new figures show.
This comes as the latest NHS figures show that a large proportion of over 60s - around 96% - in Milton Keynes have now had at least one dose.
The vaccine uptake has been a success locally, with the latest figures demonstrating a high number of vaccinations being given to each of the top priority groups.
Monthly data from market research firm Kantar showed that overall the UK, there were 13 million more trips to grocery shops in the four weeks to 21 March than in the previous month.
The trend was greatest among older shoppers and coincided with growth in online sales - which have surged during the pandemic - slowing.
Meanwhile, the figures showed a dramatic comparison with the same period last year, when shoppers were stockpiling ahead of lockdowns, with 117 million fewer trips made this time.
Overall sales for the sector for the four-week period were down by 3% on 2020, though grocery spending is still much higher than pre-pandemic levels in 2019.
Lockdowns and other restrictions have increased demand for grocery shopping over the past year at a time when people are unable to dine out.
The pandemic has also driven a sharp rise in the share of supermarket purchases done online, though this has slipped back in recent weeks to 14.5% compared to a record high of 15.4% in February.
Kantar said the figures, while still showing an 89% increase in online shopping compared to a year ago, revealed "the first signs that shoppers are returning to physical stores".
Fraser McKevitt, Kantar's head of retail and consumer insight, said: "Overall, households made 13 million additional trips to the supermarket this month and we're seeing growing confidence among older shoppers in particular, with 143,000 fewer over-65s making digital orders in March.
"Now largely vaccinated, this age group increased its trips to bricks-and-mortar outlets by 6.8% - more than double the national rate."
Milton Keynes' public health team is currently urging all people in the first priority groups to come forward without delay if they haven't yet booked their vaccination.
Professor Stephen Powis, the NHS' National Medical Director, has called on anyone who is eligible but has not yet received the first jab to book an appointment in the next few days.
Those eligible include people aged 50 or over, carers and healthcare workers, care home residents, people with learning disabilities, and people who are clinically or extremely vulnerable.
If you are aged 50 or over and are yet to receive your first vaccination dose, you can book an appointment online by clicking here.