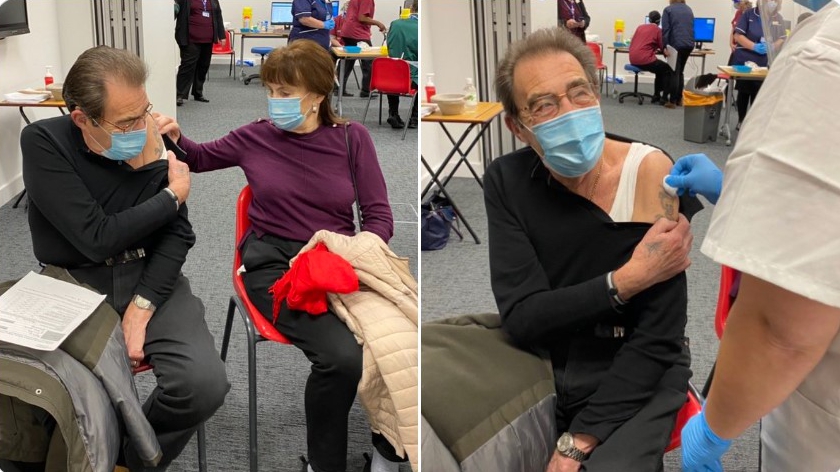 Over 54,000 people in Milton Keynes have had their COVID-19 vaccine, and the Government has revealed its road map out of lockdown.
Yesterday (22/2), the nation felt a glimmer of hope as the Prime Minister announced his four-stage plan to gradually ease lockdown restrictions, with the majority of rules potentially being lifted by 21st June this year.
Boris Johnson says that this cautious plan has been made possible due to the vaccination rollout's success.
More than 17.7 million people across the United Kingdom have now received the first dose of the COVID vaccine, with 54,395 people vaccinated in Milton Keynes so far.
Milton Keynes' MPs have shared their delight at the vaccine rollout progress and the fact that it has put the nation in this positive position.
Schools in Milton Keynes will be reopening and welcoming all pupils from Monday 8th March.
From that date, people will also be able to meet one other person outside in a public place without needing to exercise, with further easings of the lockdown expected to take place in the coming months.
These include:
29th March – Rule of six or two households outdoors, return of organised sport, outdoor leisure and sports facilities
12th April (earliest) – Gyms re-open, attractions such as zoos and theme parks can open, all retail will return, and pubs and restaurants can open for outdoor service only
17th May (earliest) – Rule of six indoors, 30 people at weddings, pubs and restaurants indoors, cinemas and theatres can re-open, up to 10,000 at seated outdoor events
21st June (earliest) – Nightclubs can re-open and all legal limits on social contact will be removed
Ben Everitt, the MP for Milton Keynes North, said: "Our fantastic NHS staff, volunteers, vaccinators and everybody involved in the vaccination process has done an incredible job so far.
"We've vaccinated more than a third of the adult population and this has allowed the Prime Minister to set out a cautious approach to removing restrictions to ensure the easing of lockdown is irreversible.
"We have always said getting children back into schools is a priority and I'm glad face-to-face learning will return on 8th March, it's vital that our young people are in school."
Iain Stewart, the MP for Milton Keynes South, added: "The Prime Minister's announcement on the roadmap out of lockdown is most welcome by me, residents and businesses across Milton Keynes.
"However, we must not get ahead of ourselves. It is important that we continue to practice Hands, Face and Space as well as ensuring those eligible are getting tested or receiving their vaccination.
"By ensuring we all do this, we can satisfy the four tests the Prime Minister outlined, enabling the continuation of easing lockdown restrictions.
"I want to take this opportunity to say thank you to all the NHS staff, vaccinators and volunteers who have done an incredible job to help us be in the position we are in now!"
READ MORE: Prime Minister reveals route out of lockdown with schools reopening on 8th March