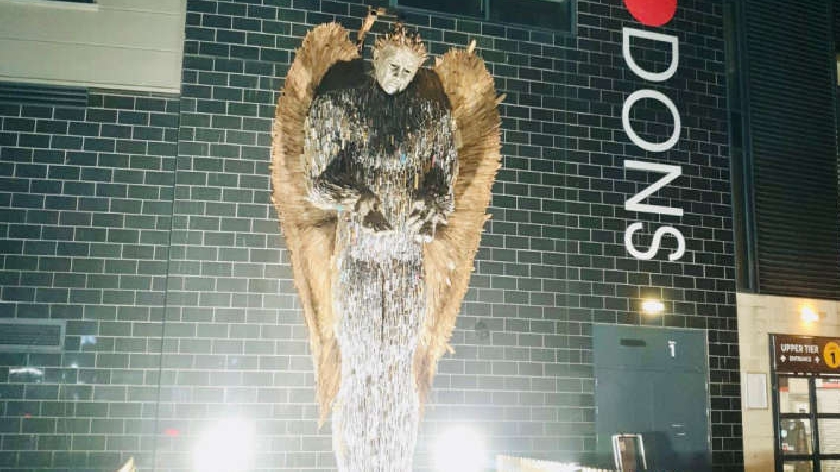 Over 4,000 Milton Keynes children interacted with professionals throughout December as part of a month of action against violent crime in the city.
During December, Thames Valley Police teamed up with the Office for the Police and Crime Commissioner, Milton Keynes City Council, MK Dons Sports and Educational Trust and The Safety Centre Charity Hazard Alley as part of a month against violent crime.
In an exclusive interview, Chief Inspector Livingstone, Deputy Commander for Milton Keynes told MKFM that over 4,000 children in the city were able to take part in the activities that were hosted as a result of the month.
"Over 4,000 children in Milton Keynes in the last month have had interaction with an education professional through Hazard Alley or through Milton Keynes Dons, off the kicks programmes through Milton Keynes Dons and some of the arts, the different dance and the spoken word, he said.
"There are so many different avenues which you can educate and divert children."
Throughout the month, the partnership hosted numerous programmes, designed by those who live and work in the city to bring together schools and parents, voluntary sector organisations, places of worship, community groups, local venues and businesses to tackle violence in all its forms.
The Chief Inspector also told MKFM there is also support for parents who spot changes in children outside of diversion activities.
"If you're not confident that you have the parenting or the skills, or maybe even the support you may need, there is support out there. There is lots of information out there." MKFM heard that Thames Valley Police work closely with Milton Keynes City Council on providing support.
"It would be that you don't leave it too late until the worst happens and if there's any exploitation, that goes for neighbours and teachers, it is a wider societal problem - it is not just a police fix."
The month of action against crime saw the Knife Angel sculpture in Milton Keynes throughout December.
The Knife Angel is a 27ft sculpture, made from approximately 100,000 bladed weapons collected in knife amnesty bins during police operations across the country.
Created by the British Ironwork Centre, the monument travels to locations around the UK as a focal point to help educate children and adults about the harmful effects that violent behaviour has on communities.
Over 3,000 messages of reflection, condolence & pledges against violence surrounded the Knife Angel while it was in MK with over 700 people viewing the sculpture each day.