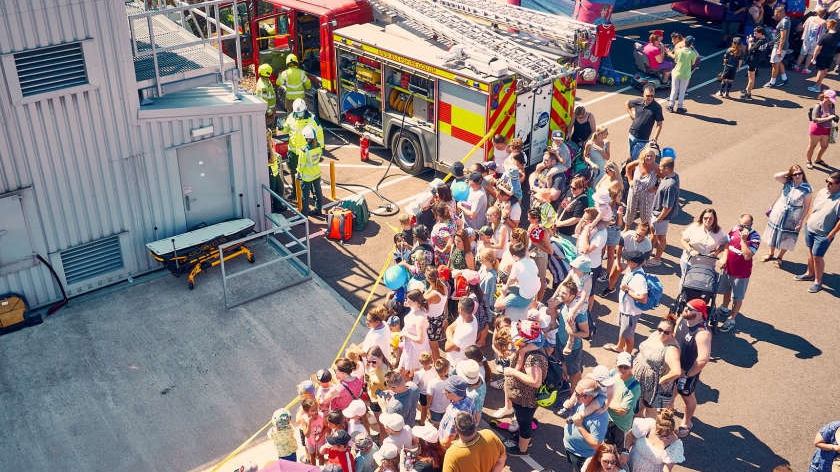 BFRS West Ashland Fire Station
Residents helped raise over £3,000 for The Firefighters charity during the first ever Blue Light Hub open day.
The Blue Light Hub in West Ashland, Milton Keynes, opened its doors to the public for the first time on Saturday 13th August.
The event was the first time that the public were able to visit the new base for the city's ambulance, fire and rescue, and police services since it opened in June 2020.
A spokesperson for West Ashland's Blue Light Hub said: "So we have finally counted up all the pennies and the total raised following our Open Day was... £3058.23!
"This money will go directly to The Fire Fighters Charity who help support injured Firefighters, retired Firefighters and their families, widows and orphans.
"We would like to thank all the stalls / events that came down to help us run such a successful day!"
Stalls and events on offer included On Targett Events, Buckinghamshire Fire & Rescue, Thames Valley Police, South Central Ambulance Service, NHS Foundation Trust, Bucks Search & Rescue, DBH Photography, Scott Icecream and Rapid Relief Team UK.
The spokesperson continued: "We would also like to say again, a massive thank you to everyone that came down to the event and we look forward to seeing you all again next year!"