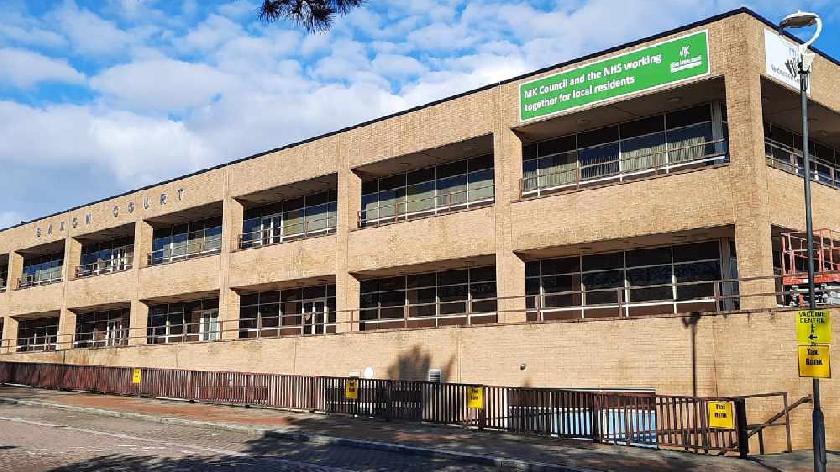 There is a walk-in coronavirus vaccination centre in Milton Keynes this week to encourage over 18s to have the vaccine.
The drop-in sessions are available at the Saxon Court Mass Vaccination Centre, in Central Milton Keynes, to make the most of available vaccine supplies.
Over 250,000 doses of the vaccine have been administered in Milton Keynes in the past six months.
And now, the Government is aiming to vaccinate every adult before the 19th of July in wake of the highly transmissible Delta variant.
Over 18s will be offered the Pfizer or Moderna vaccine and over 40s will be offered AstraZeneca, in line with updated JCVI guidance.
Those that are over the age of 18 are encouraged to visit the drop-in clinic if they have not already booked to have the vaccine elsewhere.
The drop-in clinic is open at the following times:
For the Pfizer vaccine only:
Wednesday 23rd June: 9am to 7pm
Thursday 24th June: 9am to 7pm
Friday 25th June: 9am to 3pm
Saturday 26th June: 9am to 3pm
Sunday 27th June: 9am to 3pm
Anyone who is 18 or over or eligible to be vaccinated for another reason should ideally bring their NHS number with them to their appointment.
Those people who already have a booked appointment at a vaccination centre, GP-led site or pharmacy should still attend their appointment as planned.
Those who are eligible can attend to have either their first or second Pfizer dose.