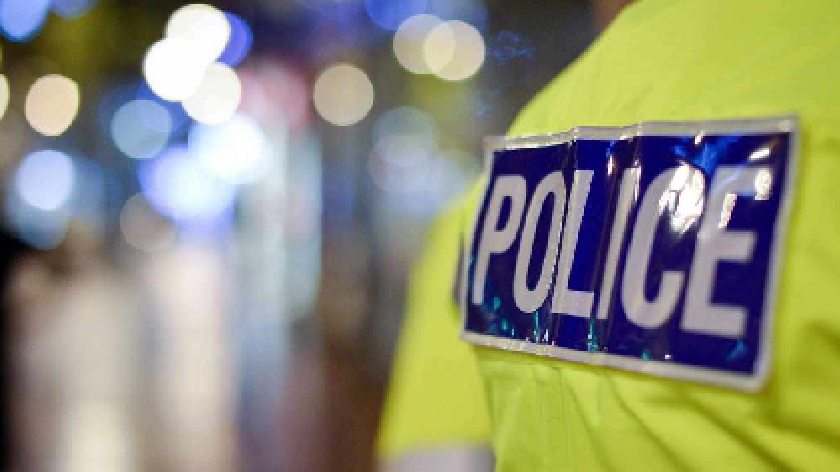 Last figures that 1,313 Thames Valley Police officers have been assaulted over the last year.
Nationally, there were 36,969 assaults on police officers in England & Wales last year, which shows a 20% rise across the country.
That works out to 720 assaults a week, 101 assaults on police officers every day and more than 4 assaults every hour.
Craig O'Leary, Chairman of Thames Valley Police Federation, commented on the worrying figure as he said: "These figures are truly concerning. They should be concerning for police forces looking after their staff as well.
"What we can do about is the million-dollar question. We've trained our officers well, we constantly evolve our training to meet the needs, and really it's about educating or attempting to educate the public on how they behave when interacting with our police officers.
"And it's about the judiciary passing down tougher sentences on those that are assaulting our officers as and when they appear in front of them in court. We need to make sure that the deterrent is there and when people like these that have assaulted these 1,300+ officers, if they're appearing in front of the courts that the courts must deal with them robustly. It's the only way that it's going to stop because as we've seen, we're seeing a massive increase across the country and that's not acceptable.
"We've all had examples where the perception from some of our members is that some of the sentencing has been not robust enough."
"I think in some cases rightly those members have raised legitimate concerns and I know that we are working really hard with our criminal justice team here in Thames Valley to make sure that we have that open dialogue with the CPS and also the local judges to make sure that we're impressing upon them the need to make sure that internally we are robust in the way we investigate assaults on our colleagues to make sure that we get positive outcomes but also to make sure that we're working with the CPS to get the best possible outcomes in any court process."
As a result of the assaults by members of the public, it is estimated that 11,235 police officers have been injured over the last year - averaging out to 30 injuries every single day.