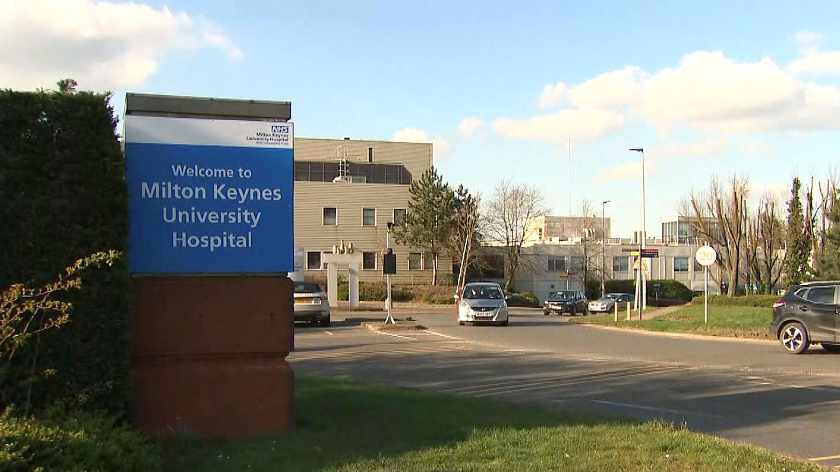 Hospital chiefs are pondering how to persuade patients who are scared of catching covid-19 to turn up for treatment.
With only two patients at Milton Keynes University Hospital receiving treatment for the disease, Thursday's board meeting was told that they are focusing on returning to normal.
Professor Joe Harrison, the hospital's chief executive said the hospital is: "Doing everything we can to minimise infection and to make sure we keep both inpatients and our staff safe.
"I want to encourage the public to make sure they do come to hospital if they are suffering from any emergency symptoms and to attend for their elective appointments and treatment as appropriate."
His colleague, Dr Ian Reckless, the hospital's medical director, asked residents not to drink to excess during the summer to avoid having to have treatment after bingeing.
He said: "We want patients who need the hospital to come, but equally we want them to take responsibility for their own health and particularly to avoid alcohol binges as we come out of lockdown in the summer period."
The board meeting was told that the A&E department has seen patient levels returning to more normal numbers, with 266 people showing for treatment on Tuesday.
Emma Livesley, the hospital's chief operating officer said: "Slowly but surely, we're absolutely pulling things back."
But she added that there is a concern that infants, children and young people weren't being seen.
"There is some nervousness going forward about how we increase the public's perception and confidence coming into the hospital to do that.
"We're doing very well but it's an uncertain time because sitting in the background is still that question about whether we will have a surge and having the ability to redeploy people into that activity."
Professor Harrison said that MK Hospital was "in a bit of a bubble" compared to other hospitals in the region.
He named Bedford Hospital as "still struggling with significant numbers of covid patients" and at West Herts Hospital where diagnostic services are not expected to restart until later this month.
The board also heard that the number of referrals of patients from GPs had dropped off a cliff, with only two per cent being received when compared to before the pandemic.
And 350 out of 2,500 patients who have been sent letters have said that they did not want to consider any options.