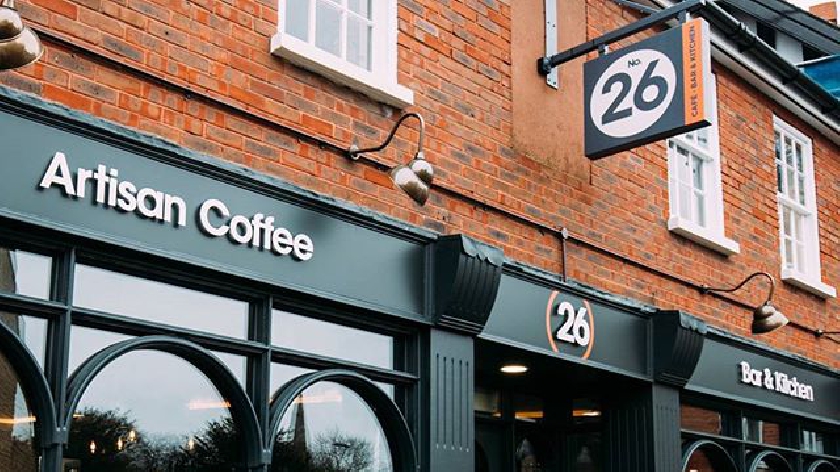 MKFM can reveal that a restaurant in Olney which closed shortly after opening did not have the correct planning permission for the building.
No. 26 in Olney opened in February this year in a newly refurbished building but closed suddenly shortly afterwards in May.
But it has now been revealed that a change of use of the building from 'Estate Agent (Use Class A2)' to 'Restaurant (Use Class A3)' was never applied for, meaning the operators of the premises were in breach of the Town and Country Planning Act 1990.
The owners have today applied to Milton Keynes Council for a 'Lawful Development Certificate' which will retrospectively approve the change of use, if granted by officials and councillors.
Mr Joseph Wheeler, who has completed the application, wrote in the application form: "The building used to be Taylors Estate Agents, the premises was converted into a 26-seater restaurant, offering the town with another eatery in the evening and offering coffee and lunch during the day."
"The premises is currently A2 and needs to be changed to A3, as the area has been changed to a restaurant. The premises is licensed to sell alcohol and the license [to sell alcohol] was granted by Milton Keynes Council."
"The certificate is being sought on other grounds, as the premises require lawful development certificate in order to have the change of use to continue operating as a restaurant. As the premises was previously an estate agents, the class change falls within the same category and due to a misunderstanding that planning was required, this is why this was not originally actioned."
In a post on the restaurant's Instagram site in May, the company said: "Really sorry, but we've had to close our doors as we've lost our talented chef. We hope to be open again, as soon as possible."
The restaurant has been closed since May with no sign of any activity over the past few months.