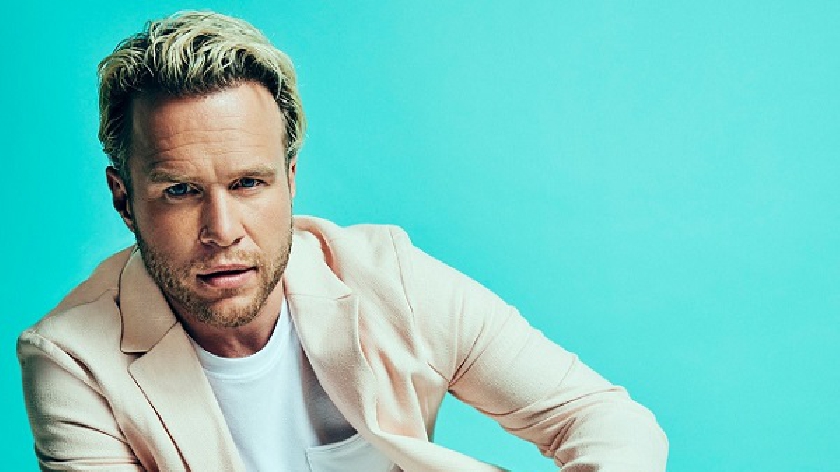 Popstar Olly Murs spoke to MKFM about the upcoming summer tour that will see him perform at Bedford Park next year.
Since Olly shot to fame in 2009, he has recorded four multi-platinum albums and produced four number-one albums and four number-one singles with a total record sales exceeding 10million.
He is a regular artist that we play on MKFM, with his songs Dance with Me Tonight and Dear Darlin' proving popular with listeners.
Local music fans will be pleased to know that he will be performing just down the road in Bedford on July 29th 2021. Tickets are set to go on sale tomorrow at 9am, and just before the release, Olly spoke to MKFM's very own Michael Blades about the news.
He said: "Firstly I am really excited to be coming to Bedford. I don't think I've ever been to Bedford before so I'm looking forward to doing my first show there and seeing all my local fans in Bedford.
"I'm just happy to be back on the road and I feel delighted that I am able to give back to the industry that I love."
Throughout lockdown, Olly Murs was entertaining the nation by posting comedy videos on TikTok. He admitted that he has missed performing this year and added "there's only so many TikTok videos you can do before you go a bit insane". Olly's TikTok has generated 1.9m followers and 16.9m likes overall. He has spent hours creating these short videos but is looking forward to getting back to a form of normality when the tour starts next year.
He continued: "There's only so many people with masks you can see. I hate walking to the supermarket because I like smiling at people, I like seeing people's faces and at the moment I'm like 'are people smiling underneath them or are they miserable?'. It's just weird times so I'm hoping by next summer the masks won't be as frequent and we will be able to enjoy the summer and hopefully get back to some sort of normality."
Olly Murs will be in Bedford Park on July 29th 2021, tickets go on sale Friday 9th October at 9am. Tickets are priced at £44.50 plus booking fees and available from bedfordparkconcerts.co.uk.