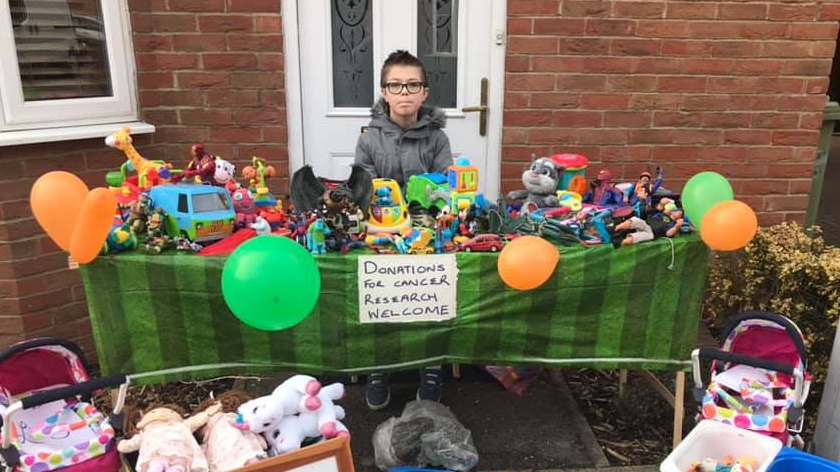 Ten year-old Newport Pagnell resident Murphy Percival has decided to hold a jumble sale outside his front door in Hopton Grove for charity.
Murphy's mother Sharon told MKFM about the inspiration to fundraise for charity.
"We're a family just like others who have been touched by cancer. We'd usually donate everything to Willen Hospice but with everything closed that's not possible.
"He came up with the idea and said he'd like to do it for Cancer Research. He's also working on his Milton Keynes At Home badge for Cubs which includes doing something for the community and he thought this was a good idea given the difficult time at the moment."
Last year, Murphy raised £851 funds for childrens' mental health for Children in Need by shaving his hair off.
You can go down to Hopton Grove to go and donate to Murphy's cause.
Alternatively, Murphy's family encourage a direct donation to Cancer Research UK.