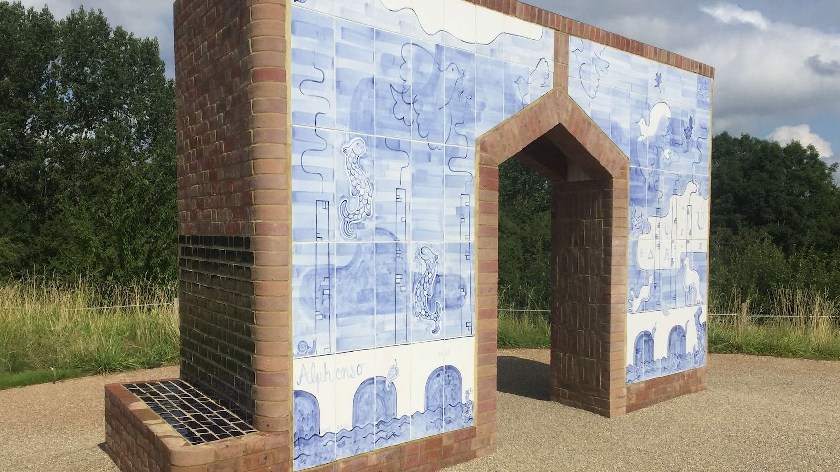 The new statue by London-based Sarah Staton is set to be unveiled at Newton Leys this Saturday (18/9).
The work by Sarah Staton, entitled Alphonso, takes inspiration from the areas local heritage.
The new statue overlooks Willow lake and offers visitors a small bench to take in the views.
It will be unveiled on Saturday 18th of September in a public celebration where families can meet the artist, learn about the sculpture's local inspirations and enjoy refreshments provided by Milton Keynes Council.
Alphonso is the most recent addition to the Milton Keynes Council's ongoing ambitious Public Art commissioning programme – to date more than 250 artworks have been commissioned since 1960.
This major new commission, is a triangular, three-sided structure built from wood-fired brick and incorporates a bespoke hand-painted image inspired by Azulejos tiling, depicting the local area, wildlife and history. It includes a decorative archway and seating area, which overlooks Willow Lake and the environment around it.
Deputy Leader of MK Council and Cabinet Member responsible for Culture, Cllr Robin Bradburn said: "This is an exciting new addition to the rich and diverse portfolio of public art across Milton Keynes, and I can't wait to see Alphonso in its home in Newton Leys.
"Local people have played a significant role in the development of this cultural project, and we're grateful for all their time and commitment in ensuring the work is reflective of its new community and its heritage."