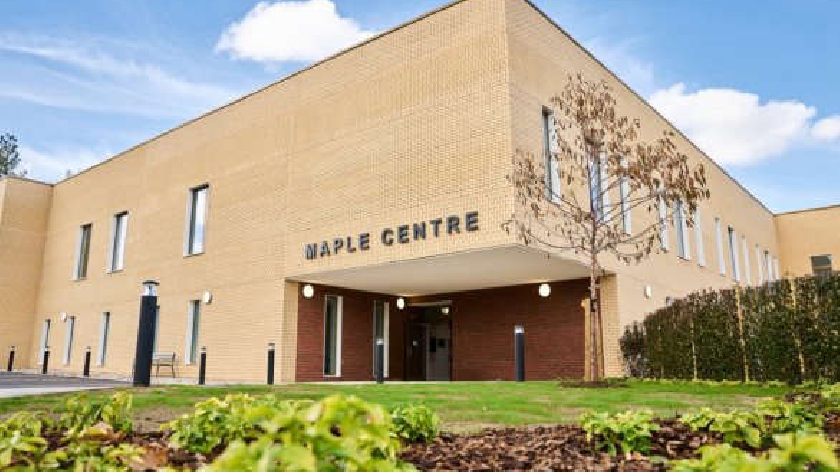 A brand new Same Day Emergency Care centre has opened at Milton Keynes University Hospital (MKUH).
The Maple Centre, a brand new Same Day Emergency Care service, has opened next to the Emergency Department on the Milton Keynes University Hospital Campus.
The Maple Centre has been part funded by £5m received from Milton Keynes City Council, with contributions from developers and housebuilders and was backed by £10 million of Government funding.
The facility will receive direct referrals from the Emergency Department, Ambulance Service, 111 and GPs.
The new centre includes a range of assessment services and a brand new medical assessment ward with 26 beds - known as Maple Centre Ward 1.
The wait is finally over...

The new Maple Centre has opened today. Here you can read about the opening of the centre and the services.https://t.co/wCxKUzSh2a

The Maple Centre will provide Same Day Emergency Care by referral.#OurHospital #OpeningDay #MapleCentre pic.twitter.com/IjQRmFnt70

— Milton Keynes University Hospital NHS FT (@MKHospital) October 31, 2022
The Ambulatory Emergency Care Unit, Bridging Clinic, OPAT and VTE Clinic and the Emergency Surgical Clinic have all moved into the new facility.
Chief Executive at MKUH, Professor Joe Harrison, commented: "Expanding our facilities to meet the needs of our growing population is so important in improving the care we can provide to local people.
"I am incredibly proud we are able to provide this facility to patients across Milton Keynes to ensure they continue to receive the emergency care that they need in a safe, timely manner. I would like to thank the many people working in health and care in Milton Keynes who have worked so hard to make this new building and the care that will be provided in it possible."
Pleasure to open the doors of our brand new Same Day Emergency Care Centre @MKHospital this morning. More information on this fantastic new facility, which includes a 26-bed ward, here https://t.co/nvjClDUl46 huge thank you to everyone involved #TeamMKUH pic.twitter.com/C3jra8ToRG

— Joe Harrison (@JoeHMK) October 31, 2022
Councillor Pete Marland, Leader of Milton Keynes City Council, said: "As Milton Keynes grows, we're able to use developer funding to collaborate on important facilities such as The Maple Centre and I'm delighted to see the Centre opening its doors after a lot of hard work going on behind the scenes.
"This is a great example of local services working in partnership to make a positive difference for residents. We'll keep working together on ways we can expand and improve the care on offer."
Delighted the new Maple Centre at @MKHospital has officially opened today! 🎉

🚑 The project was backed by £10m Government funding and will provide Same Day Emergency Care by referral, as well as a new 26 bed ward

This is the investment into healthcare that Milton Keynes needs. pic.twitter.com/TSkoeLjvWU

— Ben Everitt (@Ben_Everitt) October 31, 2022