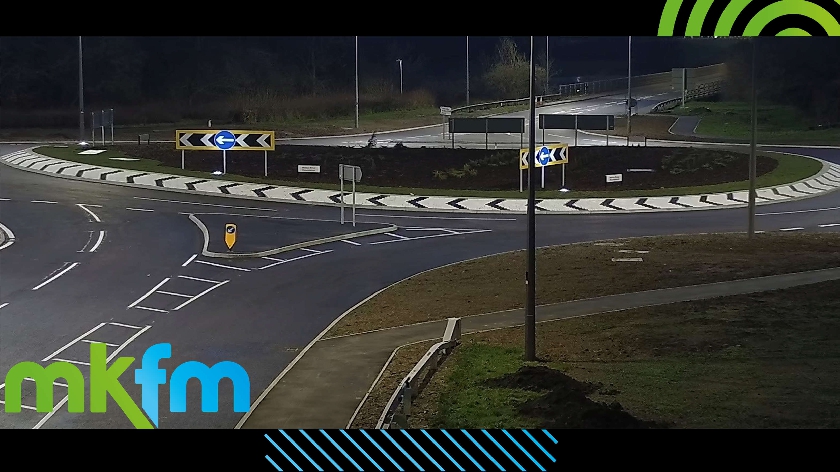 Image: Milton Keynes City Council
A busy Milton Keynes road is set to reopen tomorrow following a delay due to a major cabling fault.
Walton Drive Roundabout on the H9 Groveway, at the junction with Walton Drive, is set to open tomorrow following 8 months of work.
The roundabout, which took 33 weeks to complete was set to open on December 23rd but was delayed due to a cabling fault. Milton Keynes City Council said 'a major cabling fault affecting the power supply has been discovered by National Grid' and the fault affected the streetlights around the new roundabout on the H9 Groveway.
The area remained closed while repair work took place.
The City Council has now announced that the roundabout will open tomorrow afternoon (18 January).
The brand new roundabout has been installed on the H9 Groveway, at the junction with Walton Drive to accommodate the new housing development site 'Walton Manor', with work starting back in May.
Milton Keynes Development Partnership (MKDP), who own the Walton Manor site, commissioned MK Council to design and implement the scheme to help traffic flow and reduce congestion from the housing development which will provide 174 new homes.
Works included the diversion of six major power supply cables by Western Power Distribution which is being coordinated into the scheme.
A main gas pipe was also located underground so for safety reasons, no mechanical diggers could be used, and the area around it has to be completely hand dug.