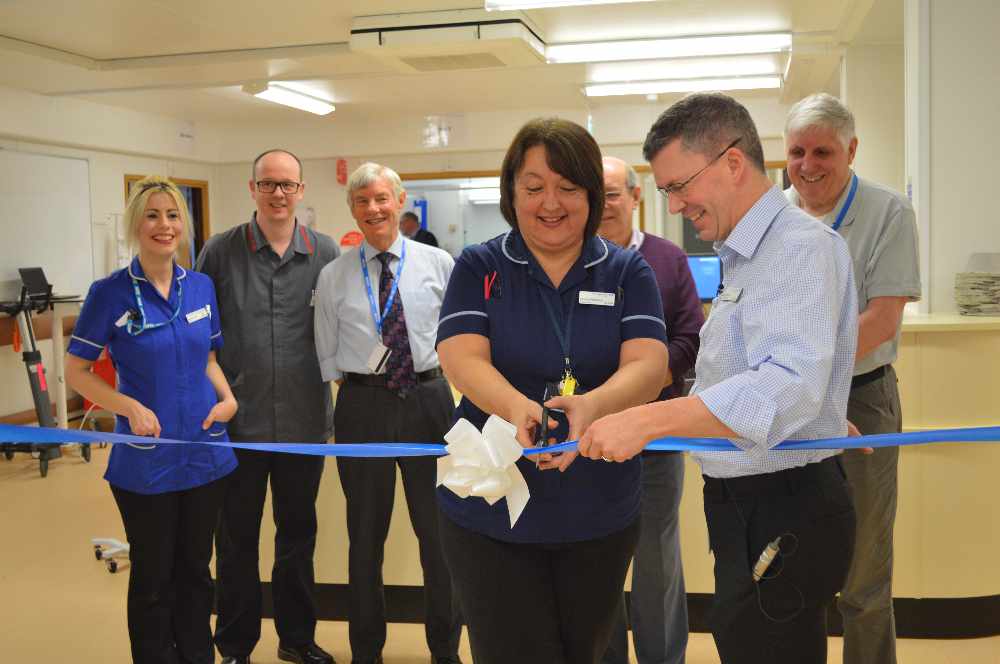 A new 20-bed planned surgery ward was opened at MK Hospital on Friday.
Ward 24 will be used by patients coming in for planned (elective) surgery. The new ward has been built next to the hospital's Treatment Centre, with the theatre complex and Ambulatory Care Unit (now named ward 23) close by.
The new ward is the first building to be opened under the hospital's site development programme, with a new main entrance opening in June 2017 and an Academic Centre in 2018.
Professor Harrison, who was joined at the opening of the new ward by councillors from the Milton Keynes Health and Adult Social Care Committee, ward staff and teams involved in the building and development of the new ward, signalled the construction as an important milestone in the hospital's future.
"More people than ever are coming to Milton Keynes University Hospital both for emergency care and for planned operations. Opening a new planned surgery ward means we will be able to better manage the increasing demand for our services and keep the number of times we have to postpone patients' planned surgery due to pressures in emergency care to a minimum."
Visitors to patients in ward 24 can access the ward through the Treatment Centre (temporary main entrance) and turning left through the link corridor. Visiting hours for the ward are 2pm – 8pm (excluding 5pm – 6pm for the evening meal).
To find out more information about the new ward and other developments at the hospital, please visit http://bit.ly/MKUHImprovements.