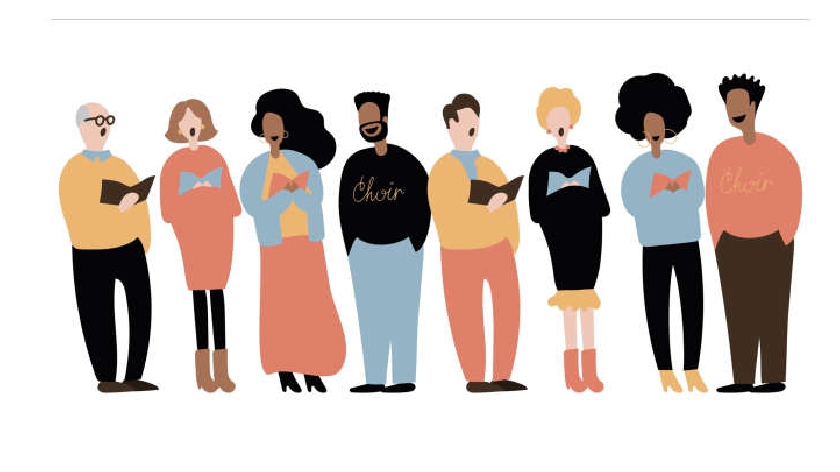 Sing out Strong, the world's biggest mental health choir, will be launching a new group in Stony Stratford next month.
The organisation, which provides opportunities for people to improve their wellbeing through singing, will be creating a choir at the York House Centre from 12.30-2.00pm starting Tuesday September 7th 2021.
Sing out Strong (or "SOS" as it's fondly known by its members) started life as a UK family of choirs for mental health and wellbeing, back in 2019.
When the first lockdown hit the country, there were 6 choirs on the English/Welsh border, each meeting regularly to enjoy music, friendship and mutual support.
When the COVID-19 pandemic closed down the in-person groups, Sing out Strong switched to running free, online choir sessions available to anyone and everyone, being the first UK group to "go virtual".
Since then, there have been 7 unique projects featuring everything from original charity singles to famous, classical works, and the organisation has gone global, working with 11k singers in 100 countries. The culmination of the virtual choir was a feature on the BBC in May 2021, coinciding with the UK opening up once more.
The Founder and Principal Conductor of Sing out Strong is Emma Rowland, a professional choral conductor with PTSD with anxiety and depression. Emma set up SOS as a "safe place" where people could come and sing for their wellbeing, but also could be open about their mental health or if they were just having a bad day.
Because of Emma's own experiences, mental health and wellbeing are included in everything at SOS; all material is upbeat and positive and relaxation exercises are included at the beginning and end of every rehearsal. Sing out Strong also organises Wellness Days where choir members can try new wellbeing activities. Additionally, all choir leaders are trained in mental health safeguarding.
Founder Emma Rowland said: "When I was diagnosed in 2018, it was my music that kept me going and helped me focus and move forward. Now I want to pass on this support network to others, as I know, from personal experience, how singing and social inclusion can make you smile - even when you think you may never smile again".
For more information or to join a Sing out Strong choir, visit www.singoutstrong.co.uk/sos-milton-keynes