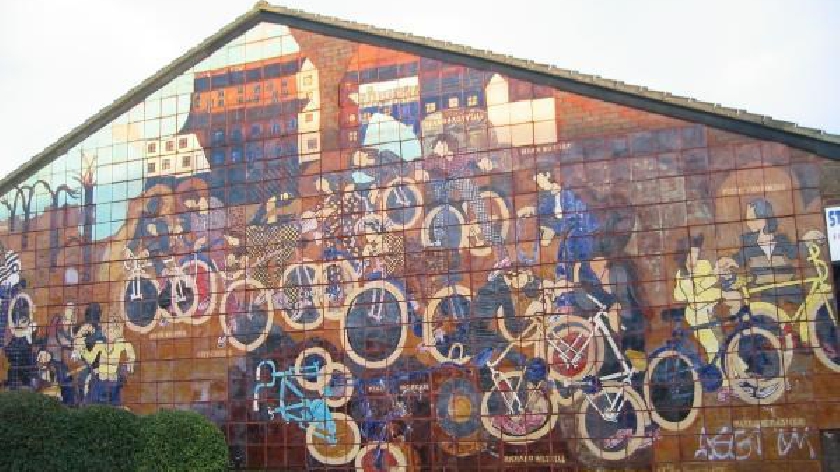 The new location of the much-loved Stantonbury Bicycle Mural within the development of the Stantonbury local centre will be decided this week.
Local councillors have campaigned to protect the bicycle mural and have worked with MK Forum and MK Public Arts Trust to ensure that the mural is retained within the development as Aldi builds a new store on the site.
The Stantonbury Bicycle Mural was created in the 1970's by a local artist, together with students of Stantonbury Campus and has become a recognisable and much-loved part of the Stantonbury Local Centre.
The meeting of the Development Control Committee will this week hear proposals for the new location of the bicycle mural as part of the development, and with a new space recommended for its retention of the mural and increased visibility, Cllr Hannah Minns (Lab, Stantonbury Ward) welcomes the anticipated ending to the campaign.
Cllr Minns said: "Together with local partners we have worked hard over the last couple of years to ensure that this important piece of historical artwork is protected and given new life as part of the Aldi development in Stantonbury.
"It was so sad to see the decline of the local centre in Stantonbury and we welcome the new development on the site which will benefit local residents, however it was also important to protect local heritage and we've proven it is possible to do both with community support.
"I'm looking forward to seeing the mural take pride of place in its new location and continuing to be enjoyed for at least another 40 years to come."