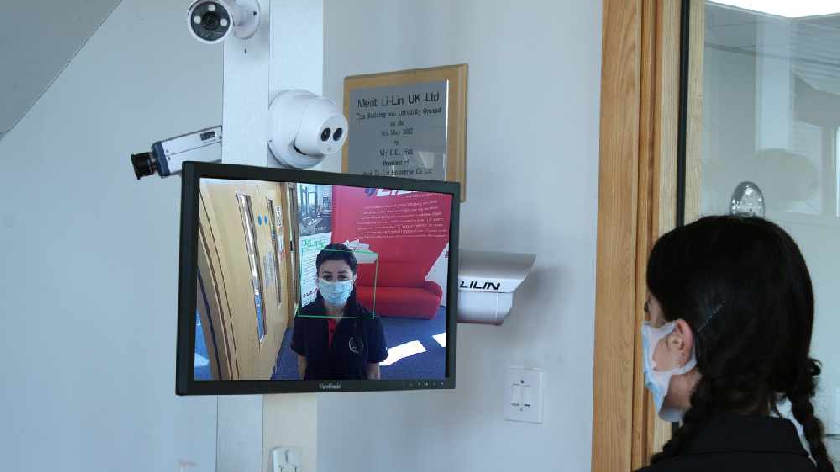 CCTV Manufacturer LILIN, whose EU base is in Milton Keynes, has developed an innovative range of COVID solutions to aid a safe return back to work.
LILIN's HD camera uses face detection software with a temperature measuring camera for high-temperature checks of employees, shoppers, visitors and more.
Mask detection software uses existing cameras to look for faces and detect if people are not wearing masks. If the system identifies a user that is not wearing a mask, an alert goes out to the administrator with a picture of the person via LILIN's free mobile app.
These new systems can integrate with the business' access control system meaning that doors will not open unless the employee is wearing a mask and has a regular temperature.
Face detection is often confused with face recognition, but detection means that privacy is far more secure. The camera is just looking for a human face to take the temperature of, meaning that it will not recognise the actual individual.
Businesses can use solely use the camera solution which means that there is no recording. However, all videos recorded using LILIN equipment are encrypted and password protected.
LILIN is a Taiwanese CCTV Manufacturer and is celebrating its 40th anniversary this year.
To find out more information about LILIN's COVID solutions for businesses, please click here.