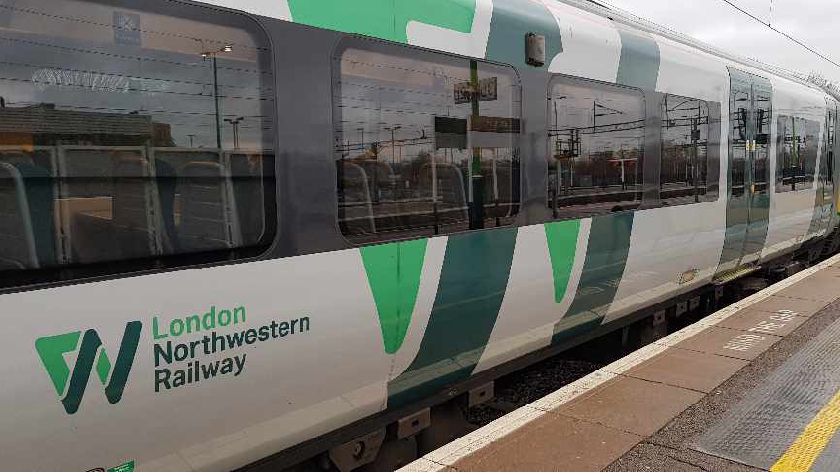 Staff at Milton Keynes businesses are being offered savings on travelling to work using London Northwestern Railway, when employers sign up to SmartGo.
SmartGo Milton Keynes is a scheme to help encourage commuters to use various forms of public transport, by providing offers with local operators.
SmartGo and London Northwestern Railway will be offering those who sign up to the scheme, 90% off their first month's season ticket with ongoing discounts for monthly and annual renewals. There are also offers available on local buses, bike hire and other onward travel options around Milton Keynes, to improve the options for commuters travelling to and from the station.
Robin Pointon, managing director for SmartGo, says, "We're delighted to be working with London Northwestern Railway. These new savings for rail travel will help, we believe, to encourage many staff to opt for the train rather than using the car for work. Using the train will also minimise environmental impact and provide big savings for staff and employers."
Andy Camp, commercial director for London Northwestern Railway, says, "We are committed to investing in and improving local train services, and through SmartGo, we hope to engage with local businesses to encourage more people to choose train travel for their commute. We are investing £1bn into train services and our network over the coming years, so it is a great time for people to consider making the change. From May, we will be introducing improved timetables, with direct services to even more destinations. There are also new trains currently being built to come onto our network in 2021 – which will increase capacity by 25%."
Martin Gowans, cabinet member for public realm at Milton Keynes Council, says, "Milton Keynes Council welcomes the enhanced SmartGo offer which will benefit local businesses and their staff. The travel discounts the platform provides its member organisations complements our own activities to encourage increased travel by more sustainable modes, reduce congestion and develop a more inclusive transport system in Milton Keynes."
SmartGo Milton Keynes is part of a national membership scheme run by Go Travel Solutions Ltd, a social enterprise, to provide employers and their staff with a range of transport benefits to help make travel cheaper and more sustainable.
The SmartGo Milton Keynes growing number of offers are available on buses, trains, bikes and more, all accessed through an online portal, producing benefits for both employers and staff. To access the offers, organisations must first join SmartGo as members; staff can then sign up for free to receive the discounts.
In addition to the new rail offers, SmartGo Milton Keynes also has deals with the likes of Arriva buses, Halfords, Cotswold Outdoor and Sixt. There's also a new offer with ViaVan, an on-demand transit system that takes multiple passengers heading in the same direction and books them into a shared vehicle. SmartGo members receive a £10 credit so with current fares just £2.50 each, they get their first 4 rides for free!
For more details on SmartGo Milton Keynes, visit www.smartgo.co.uk, call 0330 024 5665 or email info@smartgo.co.uk.