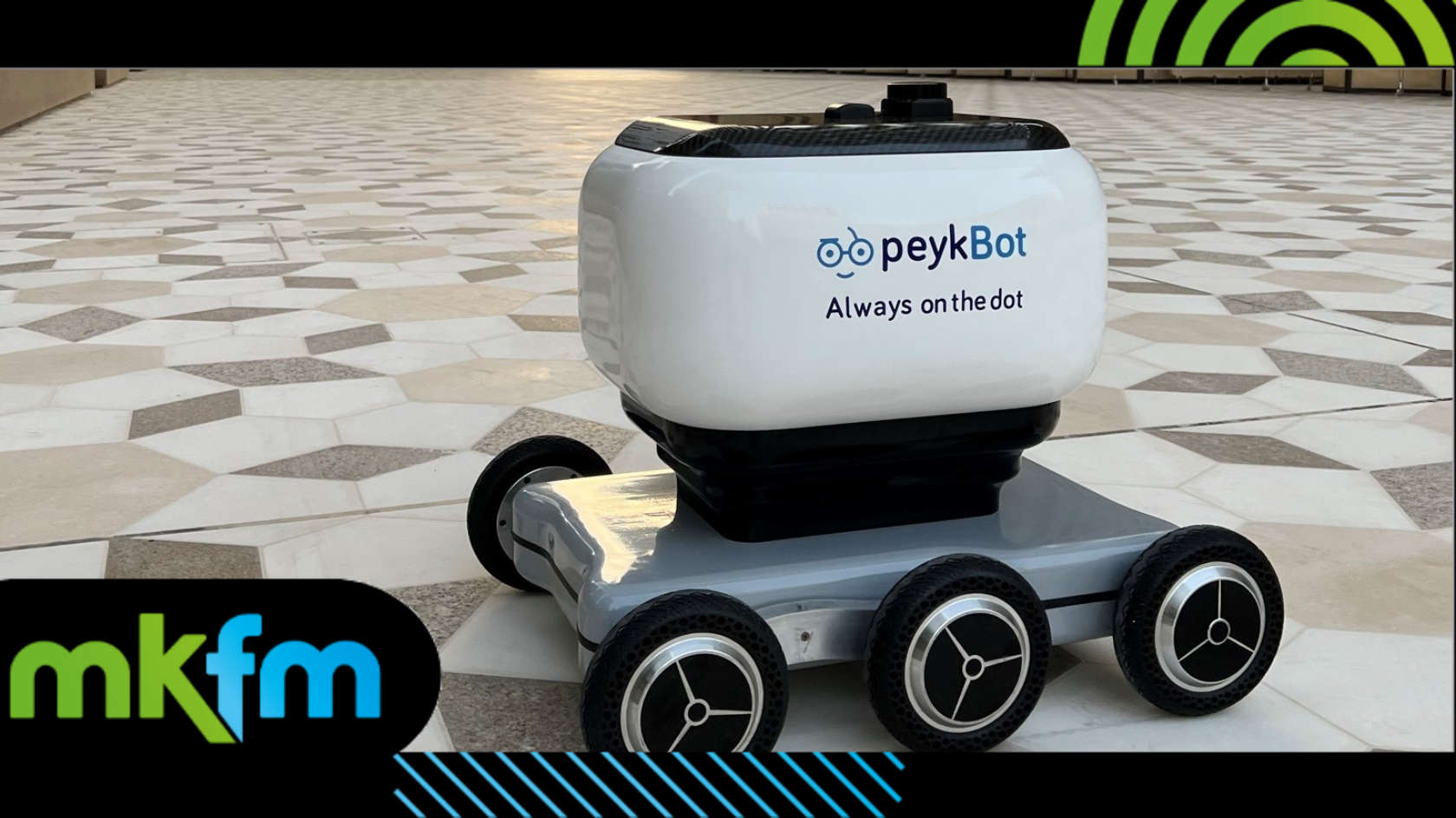 A brand new delivery robot will be taking to the streets of Milton Keynes this summer, following a successful trial in Qatar.
Peyk has announced the UK launch of their first delivery product: PeykBot. The robot is designed to provide autonomy in last-mile deliveries, and is a major milestone for Peyk in their mission to bring innovation to the delivery sector.
The robots will join the popular Starship delivery robots on Milton Keynes streets. Starship robots were introduced to Milton Keynes 5 years ago and have since been introduced to other areas of the country following their success in the city.
Salman Moghimi, Founder and CEO of Peyk, says, "peer-to-peer couriers are widely used when sending things to friends and family. Peyk is now bringing a similar service to the market, revolutionising it with platform simplicity and smart, city-sustainable autonomous robots."
Using a combination of artificial intelligence and high-tech sensors, PeykBot is able to detect authorised driving routes, including side roads and pavements.
The use of waypoint driving means PeykBot is ready for use in any location, not just pre-mapped areas, and is equipped with step climbing ability and obstacle detection.
Each PeykBot is also equipped with industry graded night lighting, as well as indicators.
Other innovative features include the automatic opening/closing door, and insulated, interchangeable compartment sizes.
PeykBot also offers the opportunity for businesses to build brand awareness through marketing partnership, with each unit being fully customisable.
PeykBot was initially trialled in Msheireb, Qatar, who are now using the robots successfully. Further trials are currently underway in Dubai and Kuwait, with positive responses thus far.
Peyk was founded by Salman Moghimi in 2018, following his own difficult experience trying to send a package across London. Today, Peyk has almost 7,000 deliverers ready to collect packages within 20 minutes of an order being placed – the quickest pick-up time across companies in London.
After fundraising £1.2m in 2021, the company were able to focus their efforts on bringing new technology to the logistics market.
Salman says, "it is truly remarkable to see that an idea that I had post-covid has quickly turned into a reality. With the help of my amazing team and the commitment of all of us, we have quickly made the robot project operational."