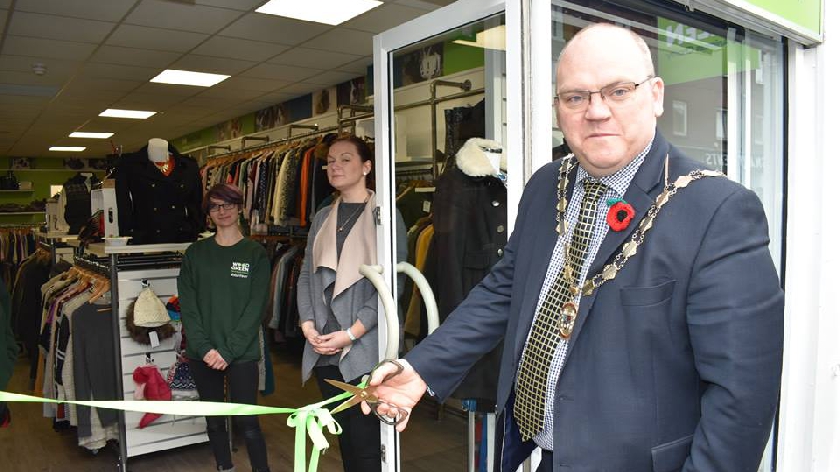 Wood Green, The Animal Charity's new shop, at 64 High Street, will help raise much needed funds for local pets in need.
Staff and volunteers from Wood Green, The Animals Charity celebrated the opening of their latest charity shop in Newport Pagnell on Friday 18 January. At 11am, Paul Day, Mayor of Newport Pagnell cut the ribbon at the opening ceremony. Visitors to the shop queued on the high street as the mayor formally opened the charity shop and welcomed Wood Green to Newport Pagnell.
The charity's high street presence will be more than just a shop for books, clothes and toys. It will be an opportunity to find out more about the work we do for pets in our care and to help pet owners – bringing pets and people closer together.
Ralph Beevers, Head of Retail at Wood Green, is looking forward to welcoming the community, "Staff and volunteers will gratefully receive any unwanted clothing, books and bric-a-brac – and don't forget to ask about Gift Aid. We are always looking for people to work with us, so if you are interested in volunteering at the shop, please pop in".
To find out more about Wood Green, The Animals Charity, please call a member of the team on 0300 303 9333 or visit www.woodgreen.org.uk