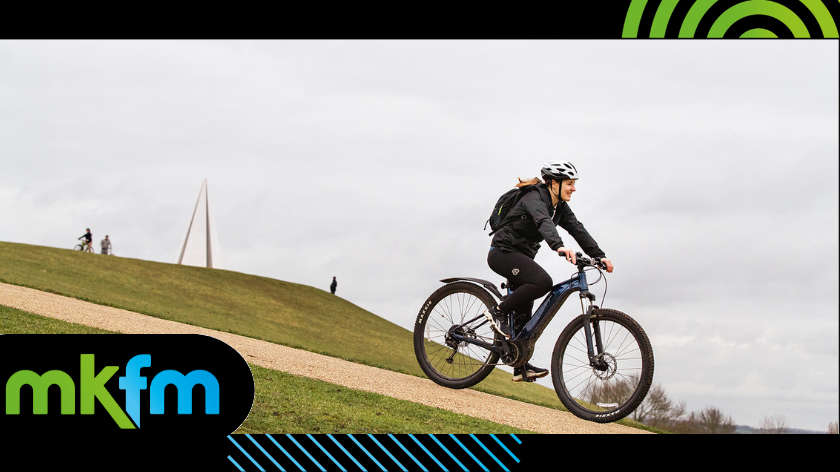 Image credit: The Parks Trust
A brand new 30-mile cycle route has been created by The Parks Trust, taking cyclists around some of the city's most iconic parks, lakes and landscapes.
The Parks Trust is a self-financing charity that cares for over 6,000 acres of green space across the city and to mark the closing months of its 30th birthday year, the charity has created a brand new 30-mile cycle route.
Launching today (Thursday 30th March), the 30 Mile Challenge Cycle can be done in a single ride or in stages over time and the route provides a seamless ride around the city, using MK's linear park system.
The challenge begins at Milton Keynes' most popular park, Willen Lake, then follows south into the Ouzel Valley Park and on further to Caldecotte Lake.
The route then heads towards Furzton Lake, onto Loughton Valley Park before passing the famous Concrete Cows.
Cyclists will also pass through the recently restored gardens and ponds of Great Linford Manor Park before arriving in Campbell Park.
The hardest ascent is left until last, heading up towards the Light Pyramid for a view of Milton Keynes and then it's a downhill cruise back to the starting point at Willen Lake.
Operations Manager at The Parks Trust, James Cairncross, devised the route and is a keen cyclist. He says, "We hope people from near and far enjoy our new cycle challenge. It's a great way to keep fit and visit 18 of the most beautiful parks in Milton Keynes.
"Three-quarters of the route is through land managed by The Parks Trust so it is a really fitting way to celebrate our 30th anniversary, and for our residents and visitors to appreciate just how green our city is."
For more details on the 30 Mile Challenge Cycle, head to the website here.