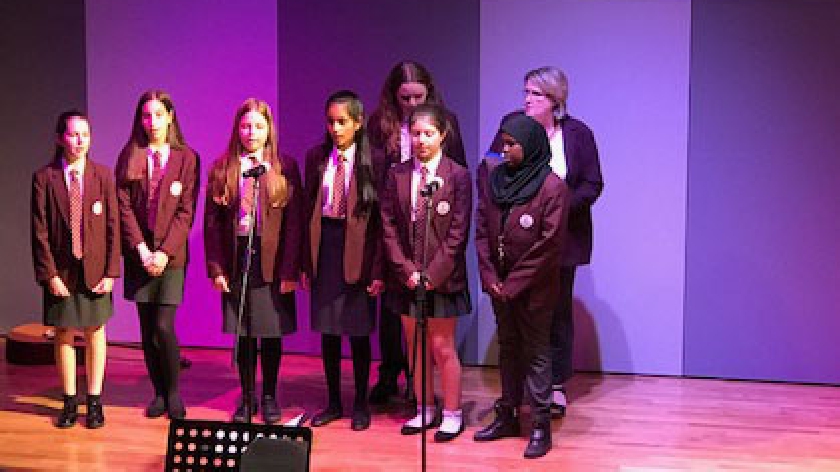 An informal fun evening of eclectic music was enjoyed by a packed audience of friends and family when talented pupils from neighbouring schools, Kents Hill Park and Slated Row, joined together in their first-ever musical collaboration.
A choir, soloists and instrumental groups performed renditions from musical genres, such as Motown, the 1960s and the classics.
Hosted at Kents Hill Park School, the entertainment proved to be such a success that both schools are keen to work again on future projects.
Kents Hill Park School Headteacher, James Pilgrim, said: "We were so delighted how well the pupils from both schools performed during the evening. For many of them, it was the first time they had sang or played in front of an audience."
"It is fantastic that our neighbouring schools can work with each other so effectively. Pupils at our respective schools have different needs, so it is important that we share our individual strengths and develop an already established excellent working relationship."
Slated Row Head of School, Zoe Baines, added: "It was wonderful for both schools to work together and to see such inclusivity was inspiring. It is so important that we in special education work with our mainstream colleagues, as collectively we can achieve so much more."
"I was extremely proud of all of the students taking part and I look forward to our next joint endeavour."