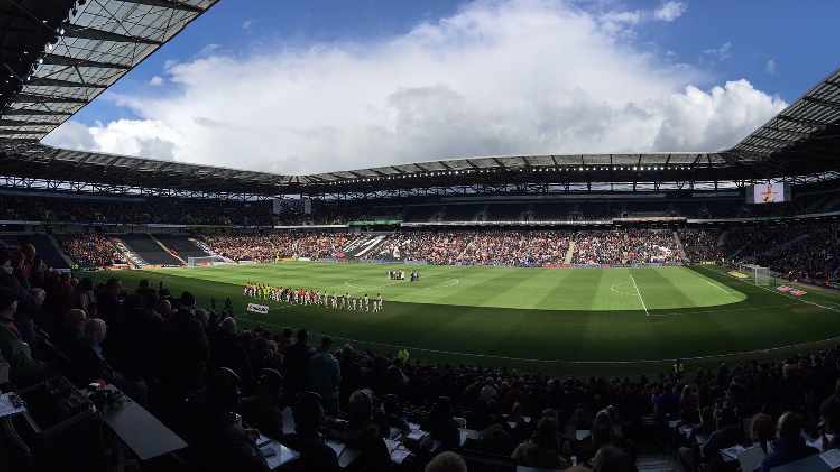 It has been revealed that nearly 14,000 tickets have been sold for tomorrow's pre-season friendly between MK Dons and Tottenham Hotspur.
MK Dons is set to welcome the Premier League outfit to Stadium MK tomorrow (28/8) for their final pre-season fixture ahead of the 2021/22 season.
Kick-off is at 7.45pm.
Despite the big show of interest, tickets are still available to both home and away supporters, priced at £20 adults and £10 under-18s.
It was also announced today that MKFM's Darren and Lia are to host MK Dons pre-match shows at Stadium MK and you will also be able to catch them at tomorrow's match!
The MKFM Pre-Match Show will take place in the hour prior to kick-off and will include music, games, and competitions, with all the fun being shown live on the big screen, to keep supporters of all ages entertained in the build-up to the game.
Stadium MK will also be providing a socially distanced block for supporters who wish to maintain social distancing whilst inside the stadium. If you wish to purchase your tickets in this block, please contact the Box Office.
To purchase tickets click here, visit the Box Office at Stadium MK or call 01908 622922.
Supporters requiring accessible seating should contact the Box Office either in person, by phone or by emailing boxoffice@mkdons.com.
READ MORE - DON DEAL: MKFM's Darren and Lia to host MK Dons pre-match shows at Stadium MK