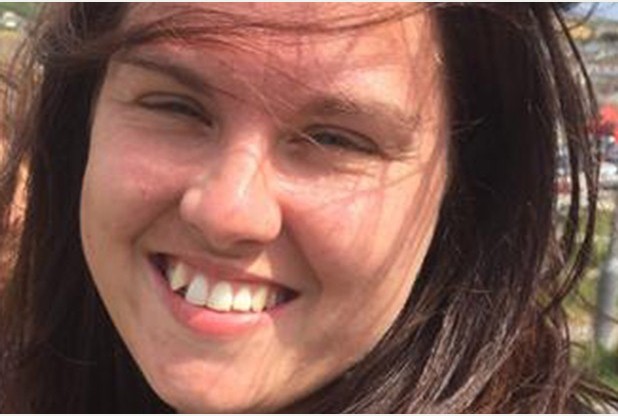 A man allegedly murdered his partner in their home before taking his kids to the Zoo, a court heard today (Wednesday).
Following the late night killing, it is claimed Paul Hemming quietly carried the naked and lifeless body of his partner Natalie Hemming out of their home and placed it in the boot of his car. Then, as their three young children slept in their beds, he drove the corpse to a wood 30 miles away, where he dumped it.
A court heard that in a fit of rage, Hemming is said to have beaten Natalie about the head after she told him she was leaving him for someone else.
The night before the alleged murder, the 31-year-old mother had stayed the night in a hotel with a male colleague from work and had decided she no longer wanted to be with Hemming.
Prosecutor Simon Russell-Flint QC, outlining the case to the jury at Luton Crown Court, then told how the next day Hemming calmly took their three children on a trip to Whipsnade Zoo in Bedfordshire to see the animals.
Hemming, 43, is on trial after pleading not guilty to murdering Natalie at the home they shared in Alderney Avenue, Newton Leys, Milton Keynes.
He has pleaded guilty to her manslaughter and has pleaded guilty to a further charge of preventing the lawful and decent burial of a dead body.
At the start of the trial, he also admitted a charge of obstructing a coroner in the execution of his duty by 'concealing' Natalie's body in the wood in Hertfordshire.
In his outline of the case to the jury, Mr Russell-Flint told them: "Natalie Hemming died at the hands of this defendant. The evidence suggests she was savagely beaten to the head by Mr Hemming in the home they shared."
He said Natalie died on the night of Sunday, May 1 this year.
He went on: "What he did then, was to remove the body from their home and take it in his car and dump it in woodland at Toms Hill in Chandlers Cross, Hertfordshire."
The court was told that the naked and decomposing remains of Natalie were discovered three weeks later in the wood.
The prosecutor claimed the defendant had wrapped Natalie's naked body in the carpet on which she had been lying in the living room before dragging or carrying it to his car outside the house.
He said it was late at night and their three children were sleeping upstairs.
The jury were told how, that night, Hemming must have driven a round trip of 60 miles, taking his partner's body to the woods, before returning to the home at around 12.30am the following day.
The prosecutor said that, in the days that followed,Hemming 'casually, glibly and convincingly told lie and lie and lie to anyone who asked about Natalie's disappearance, all the time pretending to be worried and concerned about her welfare'.
Mr Russell-Flint said that such was the defendant's 'ability to lie and deceive' that just hours after killing their mother, he took the three children, of which he is the father of two of them, to Whipsnade Zoo.
The prosecutor told the court that the defendant was guilty, not of manslaughter, but of the calculated murder of Natalie, which he had committed in a fit of jealousy and rage.
He said: "By May 1, she had decided to move on. She had found someone else in her life."
The court was told that when Natalie's remains were eventually found it was discovered she had suffered a fractured skull and a broken bone in her left arm.
Mr Russell-Flint said that Hemming was claiming he was not guilty of murdering Natalie, only guilty of her manslaughter.
But he told the jury that they should consider the force he must have used when he struck Natalie's skull that night, which caused the fracture.
"You will have to decide when he struck that blow, what did he intend, and the prosecution say it was really serious harm."
He said that the broken bone in the left forearm of Natalie suggested she had raised her arm up to defend herself 'from someone who was hitting her'.
The court heard that on May 3, two days after her death, Natalie's mother reported her daughter missing to the police.
As a result, two police officers went to Hemming's home and he claimed she had gone to stay with a friend for a few days.
He said he had already sent her a text, but she had not replied and was not answering her phone.
Mr Russell-Flint said: "He had sent her a text to her phone knowing full well he had just killed her and dumped her body."
The prosecutor then said that Hemming told the officers that Natalie had said she had been raped by a work colleague while on a night out on Saturday, April 30 with other staff from the Mercedes dealership in Milton Keynes where she worked.
Mr Hemming is said to have told officers how Natalie told him how she had been flirting with the man and had had a few drinks with him, before going back to his home where he had raped her.
He said Natalie had wanted to get away for a few days as a result of what had happened to 'clear her head and figure out what to do'.
Mr Russell-Flint told the court: "What caused the defendant to kill the mother of his two children on the night of May 1 and dump the body? We say it was jealousy, rage and anger at the fact that she had a new relationship. She was moving on and had made a decision she was not going to stay with this man."
The prosecutor said that Natalie had 'discovered something beyond and outside the world of Paul Hemming and had formed a close relationship with a male colleague at work'.
The court heard how, on Saturday April 30, after dropping her children at the home of her mother in Hemel Hempstead, Natalie had gone out with the work colleague, a man called Simon Dennis.
Until that night, the jury was told, they had only indulged in kissing and cuddling while sat in a car during their lunch breaks, but that night after a meal in St Albans, they had checked into St Michael's Manor hotel and spent the night together.
The following day, Natalie returned to her mother's to collect the children before driving back to Milton Keynes.
That day, she had sent a text message to Mr Dennis in which she said 'I have fallen in love with you'.
That night, it's alleged Hemming murdered Natalie, before then removing her from the house and dumping her body in the woods.
Following the prosecution opening to the jury, David Jeremy QC, defending, told the jury they may 'loathe' Hemming, but they had to ask the question had he intended to kill her or cause her really serious harm.
Mr Jeremy said it was the defendant's case that he had not intended to kill Natalie or cause her really serious harm.
A statement by Natalie's mother Margaret Hammond was read out in court, in which she said how she had gone to stay with her daughter and Hemming in the week leading up to her death.
She told how, on Sunday April 24 this year, Hemming had accused her daughter of having an affair with someone at work.
She said that two days later, she was still staying at the house when Hemming told her that he and Natalie would be splitting up and renting out their home.
The mother said that following her daughter's disappearance, she tried to call her on her phone, but there was no answer. She said she reported Natalie missing on Tuesday, May 3, before driving to her daughter's home in Milton Keynes, where she said Hemming appeared to be 'evasive' about Natalie's whereabouts, eventually telling her she had gone to stay with her best friend.
Mrs Hammond said how, on one occasion, the defendant had said that if he couldn't have Natalie, then no-one else would.
Mr Dennis went into the witness box to say how he had got to know Natalie while they were both working at the Mercedes dealership in Milton Keynes.
He said they became flirtatious with one another and would spend lunch breaks kissing and cuddling.
On April 30 this year, he booked a hotel for them in St Albans.
He said after going for a meal in Jamie Oliver's restaurant in St Albans on the Saturday night, they went back to St Michael's Manor in the town and had sex.
As he gave evidence, Mr Dennis was shown CCTV footage taken from the hotel where they had spent the night showing them leaving on Sunday morning.
The case continues.
Article by OneMK.