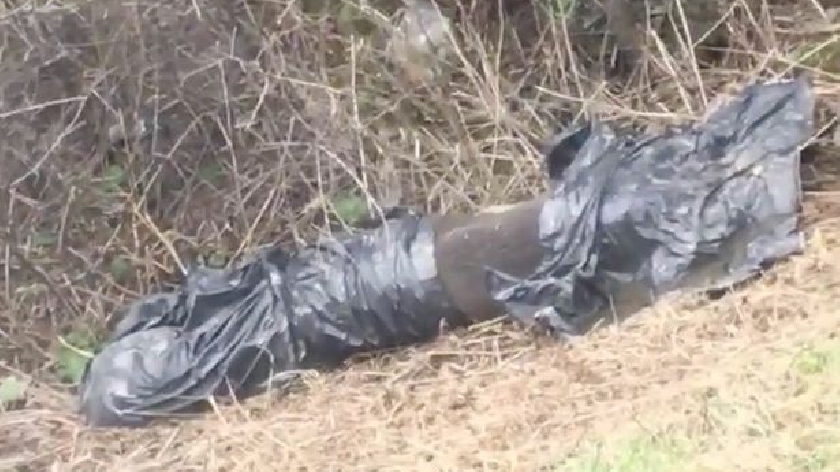 Image: League Against Cruel Sports
Three 'mutilated' dogs which have been found dead on the side of a road near Milton Keynes are believed to be the victims of an organised gang fighting ring.
A national newspaper has reported that the three bodies were 'dumped at the roadside' and all have foreign microchips, which could indicate that they had been imported into Britain.
The bodies were found near Cranfield on the main road between Milton Keynes and Bedford.
A £5,000 reward has now been offered by the League Against Cruel Sports if anyone has any information relating to the deaths.
It is believed that one of the dogs is a bull breed and two are Presa Canarios breed, a large Molosser-type dog breed originally bred for working livestock.
Two of the dogs had had their ears cropped and one dogs teeth had been field, which it is believed to have been done to prevent it from defending itself and allow it to be used as a 'bait' dog.
League Against Cruel Sports Campaigns Director Chris Luffingham told The Mirror: "We suspect these poor animals suffered serious physical and mental suffering while being torn apart in illegal dog fights."
"We're determined to expose and help prevent dog fighting in the UK and we are asking for people to contact our Animal Crimewatch team with any information on this dreadful incident."
"Dogs involved in dog fighting suffer terrible injuries, both in the fights themselves and at the hands of their vicious owners. Most will die in the ring or soon after from their injuries. Others that can no longer fight are often brutally dispatched."
"The League is determined to stamp out dog fighting in this country and we 're asking for the public's help to achieve this. We need to bring an end to the untold suffering dog fighting inflicts on man's best friend."
A Bedfordshire Police spokeswoman said: "Anyone with information about the grisly discovery, which happened at about 11pm on Tuesday, should call 01483 361108 or email crimewatch@league.org.uk "