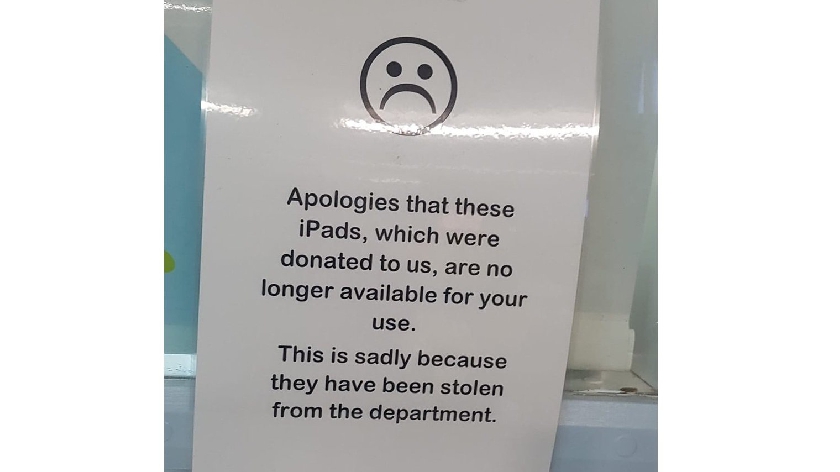 Milton Keynes Hospital have had some good news over the past few days with multiple offers from local businesses to replace their stolen iPad's.
At the weekend, MKFM reported that the CEO of Milton Keynes Hospital had described a 'sad state of affairs' after iPad's which were donated to the children's ward at the Hospital were stolen.
The iPad's were freely available for children and parents to use on the ward.
But since the story at the weekend, a number of local and national businesses have pledged to ensure that children are not left without them.
MKFM are working hard with a number of these companies alongside Milton Keynes Hospital in order to facilitate the safe arrival of the new devices.
Darren Dorrington, Managing Director at MKFM, said: "Since our news story over the weekend we have had a number of offers to replace the stolen and damaged iPad;s. Following conversations with the fundraising team at the hospital and children's departments we are pleased to confirm we have secured enough replacements."
"We are currently making arrangements for this to happen as soon as possible. I would like to thank everyone who contacted us. It truly show that the generosity in Milton Keynes is fantastic."