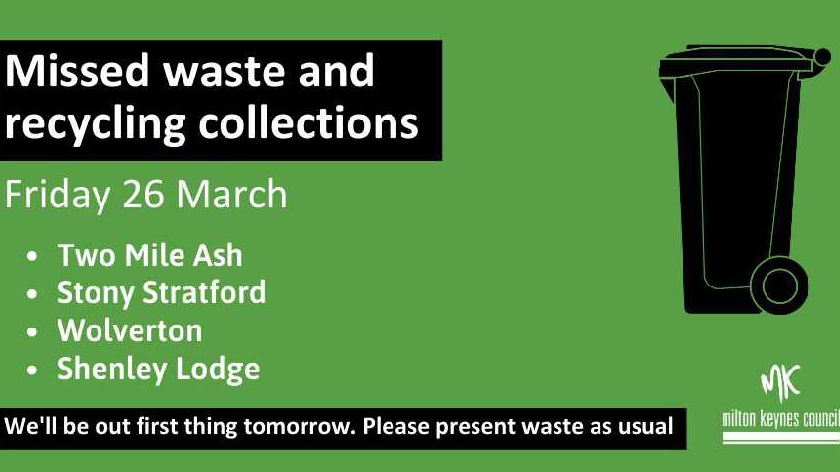 Milton Keynes Council has taken to social media to inform local residents that multiple areas were missed during the scheduled food and garden waste collection yesterday.
Collections only resumed earlier last week (15/03), after being suspended for just over two months. This was because Serco, the waste contractor for Milton Keynes Council, was left short-staffed after a number of positive COVID-19 tests within their workforce.
It is currently believed that collections have been experiencing delays over the last fortnight due to the high volume of waste that residents have amassed during the course of the most recent lockdown.
The complete list of areas missed yesterday is:
Two Mile Ash, Stony Stratford, Wolverton and Shenley Lodge.
Milton Keynes Council has assured residents in the affected areas that collections would take place first thing this morning (27/03).
Residents are asked to leave their waste out as normal for collection.