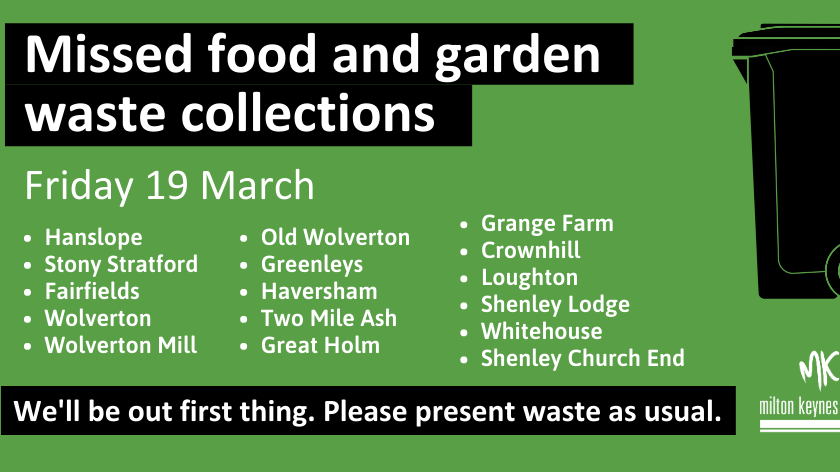 Food and garden waste collections restarted again on Monday after being stopped for two months, however, multiple areas have been missed this week.
Serco, Milton Keynes Council's waste contractor, has blamed the missed collections on staff absences and high volumes of green bin (garden) waste.
In the last five days, 1000 tonnes of garden waste has been collected across the city, 70% of the usual amount of garden waste collected for the whole of March.
Areas of Milton Keynes have been missed every day this week by Serco, but their waste has then been picked up the following morning.
16 areas today alone were missed, leaving many residents feeling frustrated by the situation.
Milton Keynes Council has asked residents in the areas involved to leave their bins out again tonight, ready for collection tomorrow morning (20/03).