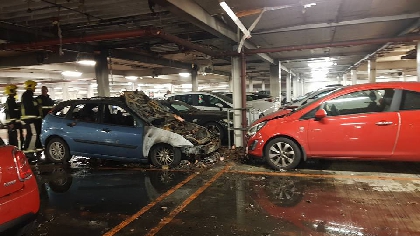 City motorists were forced to abandon their cars earlier on Friday evening following a fire at the underground car park at Sainsbury's in The Hub, Central Milton Keynes.
Two cars caught fire on the ground floor of the multi-level car park, with crews being called out at just after 6pm to deal with the incident.
One fire appliance and crew from Great Holm, one from Broughton, one from Newport Pagnell and a police officer attended.
Firefighters used one hose reel, two sets of breathing apparatus and two PPV (positive pressure ventilation) fans to deal with the blaze.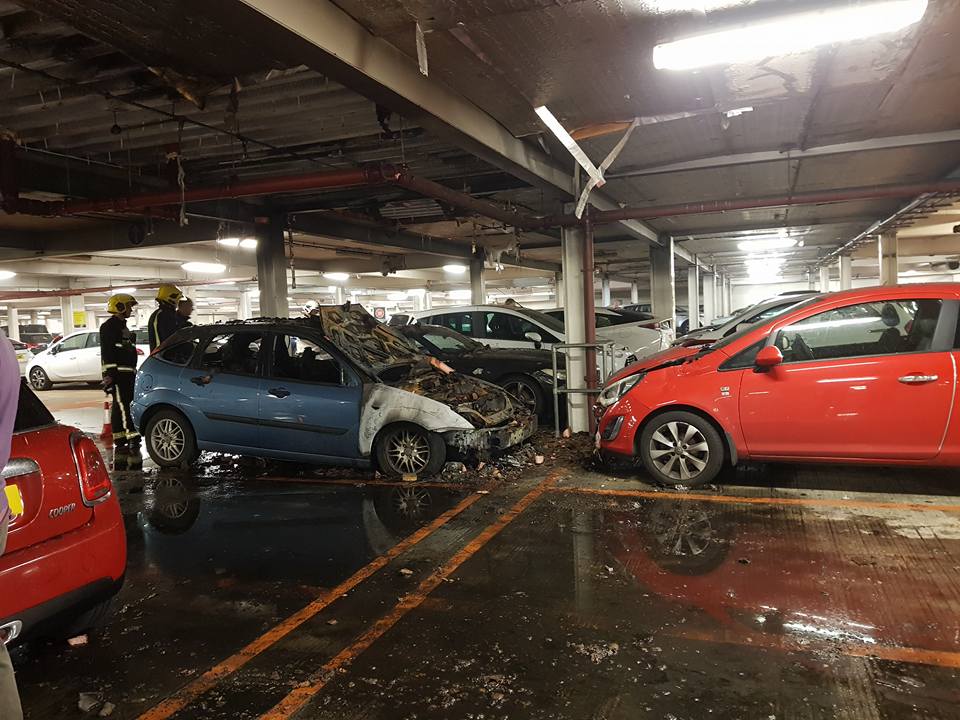 Previous image
Next image
Crews were still at the scene provIding ventilation after 7pm, with motorists unable to access their parked cars throughout.
The car park fully re-opened just after 8pm on Friday night.
Many residents took to Twitter to enquire when they would be able to collect their cars, with some even expressing concern at the maximum stay time limit in force.
Local resident Janine Bentley tweeted the supermarket: "We got evacuated from MIlton Keynes store because of a fire, our car is there. I assume we won't get fined?"
I spoke to staff, fines are sent automatically but take it into store and they'll get it removed. My car is stuck too ?

— Arnold and Bird (@arnoldandbird) October 20, 2017