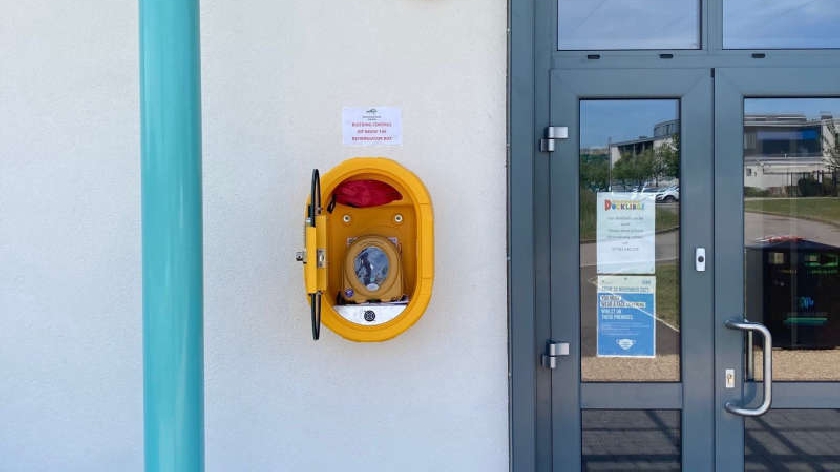 More community buildings in Milton Keynes are now home to life-saving bleed control kits.
The small bags cost £96 each and contain pressure bandages, tourniquets, a chest seal dressing and other medical equipment that can stop stab victims from bleeding to death.
Shenley Brook End and Tattenhoe Parish Council have been working on installing these kits in and around community buildings in the area.
Earlier this month, the Parish Council installed a bleed control kit at Garthwaite Pavilion, within the defibrillator box, alongside kits in Emerson Valley Community Centre and Westcroft Meeting Place - which can be accessed whenever the buildings are open.
Yesterday, several more of the life-saving kits were installed, these ones being accessible 24/7.
The kits, which have been installed with emergency defibrillators can be located outside Westcroft Pavilion, Priory Park Pavilion and the Parish Office on Wimborne Crescent.
The campaign, originally launched by the family of Jay Fathers, an 18-year-old man who was a victim of knife crime, has seen a boost in venues and facilities in MK installing the bleed-control kits.
Back in April, Bleed Control Kits installed in some MK sports facilities buildings, such as Tattenhoe Pavilion and Bletchley Leisure Centre.
Cllr James Lancaster commented at the time: "It's great to see more facilities in Milton Keynes install these life-saving kits. You never know when they will be of use so it's good to have them around to save a life if needed. We know they're not the answer to knife crime but saving a life is always worth it."
Local councillors have been pushing for the kits to be available in every MK venue.
READ MORE - Local Councillors campaign for bleed kits to be in every Milton Keynes venue