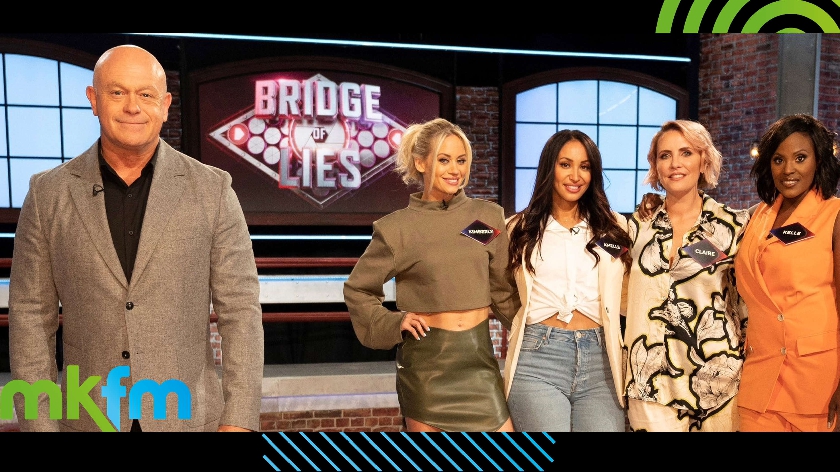 Bridge of Lies
MKFM presenter Amelle will be taking on Celebrity Bridge of Lies tomorrow night to raise money for Milton Keynes Hospital.
Former Sugababes singer and MKFM presenter Amelle Berrabah is set to take on BBC One's Celebrity Bridge of Lies in a bid to raise money for Milton Keynes Hospital Charity.
Hosted by Ross Kemp, celebrities competing in the show must use knowledge, strategy and luck to cross the bridge while spotting the lies.
This Saturday (21 January), MKFM's Amelle joins Pussycat Doll Kimberly Wyatt, Claire Richards from Steps and Eternal's Kéllé Bryan to take on the Bridge of Lies.
The presenter hopes to raise money for Milton Keynes Hospital Charity. The charity raises money for all wards and departments at Milton Keynes University Hospital, helping to improve patient experience and ensure that their stay at the hospital is as comfortable and positive as possible.
MKFM presenter and former Sugababes singer Amelle Berrabah said: "I wanted to compete and raise money on behalf of myself and MKFM for Milton Keynes Hospital Charity because I know of all their hard work, dedication, and the high quality of care they provide for their patients.
"How they go above and beyond for each individual that comes through their doors and how they always go that extra mile to not only do everything they can, to bring you back to health, but to be there, listen, help and be by your side every step of the way. How each employee are so warm and welcoming and truly care about each person at the hospital and that shows in every way and in every single day.
"I hope I win them lots of money so they can put it towards helping even more people."
You can catch Celebrity Bridge of Lies on BBC One this Saturday 21 January 2023 at 18:05.