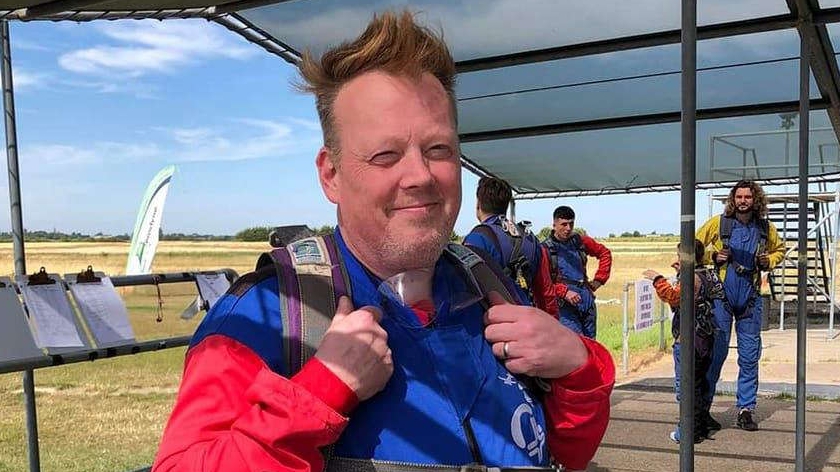 MKFM presenter Simon Tuck jumped from a plane in a sponsored skydive for Milton Keynes-based Al's Pal's.
Als Pals is a local cancer charity within the Cancer Centre at Milton Keynes University Hospital.
The service was named after one of Milton Keynes University Hospital's patients Alan Dumbell and is a 'buddy' scheme that offers general support throughout the patient and their family's cancer journey.
Despite being scared of heights, MKFM presenter Simon Tuck faced his fears and jumped from a plane yesterday (7/8), in a bid to raise funds for the local charity.
"I can't believe conquered a fear for an amazing Charity Als Pals," he said. "I hope facing mine helps them help others face theirs with Cancer.
"In the plane I was a nervous wreck. Legs and body dangling from the plane was an unreal experience. Free falling at 120mph was surreal!
"Simply do this once."
Over £1,000 has been raised by the radio presenter so far.
You can find Simon's fundraising page here.