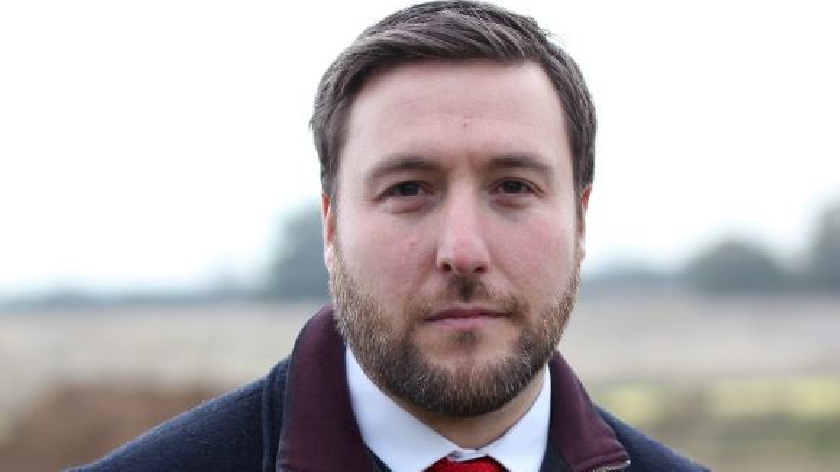 Milton Keynes Council leader Peter Marland
This Sunday, catch Darren from the MKFM Breakfast Show discussing council tax and more in an exclusive interview with Milton Keynes Council Leader Peter Marland.
Last week, MKFM reported that local people could be hit with approximately a £146 increase in Council Tax next April to plug the gap in funding for social care and other services.
Milton Keynes council said the Local Government Association, LGA, is predicting an average need for a 9% council tax rise, while other reports claim the basic council tax increase threshold may rise to 4% with an additional 6% adult social care precept meaning a combined increase of council tax of up to 10% may be on the cards.
In an exclusive interview with Darren from the MKFM Breakfast Show, The leader of Milton Keynes Council, Peter Marland, explained that as a council and a local authority, like many businesses, they are in an energy contract. Unlike domestic contracts which are capped, the council's contracts could rise by 30% this year.
Peter says: "Just imagine how many streetlights we've got, those sorts of bills and even just contract inflation has been running at sort of 1% in the last 10 years and now some are running at 4%."
Some older contracts are also running at a much higher rate of inflation.
He says: "Even though those inflationary measures are not particularly big, when it comes to the bill for social care and children services, which is astronomical."
Due to not being a county authority, Peter Marland says Milton Keynes Council does not have the means to raise the extra revenue or look at cutting costs.
When asked what the percentage residents can expect council tax to rise by, Peter Marland says: "If rumours are to be believed, the government are perhaps looking to cut around £2 billion in spending over the next few years. Some of that may fall on local governments. Social care costs are going up and even though we are all now going to pay an extra 1.25% for that social care and health premium on our national insurance, only a very small percentage of that is going to councils.
"The LGA say that around a 9% council tax rise may be needed and if rumours are to be believed, the government may raise the threshold which will allow people to raise council tax without referendum to 4% and raise social care precept to 6%. That will be looking at the ability to raise council tax by 10%.
"I don't think the time is right for local families to be hit hard, but also, we are under a duty, legally, to balance the budget. If we don't balance the budget, the council is taken over as it was in Northamptonshire, Croydon, Liverpool by inspectors."
You can hear more about council tax and many more issues covered by Darren from the MKFM breakfast show and Milton Keynes Council Leader Peter Marland this Sunday 17th October.
Listen on 106.3, 102.1, online or on your smart speakers.