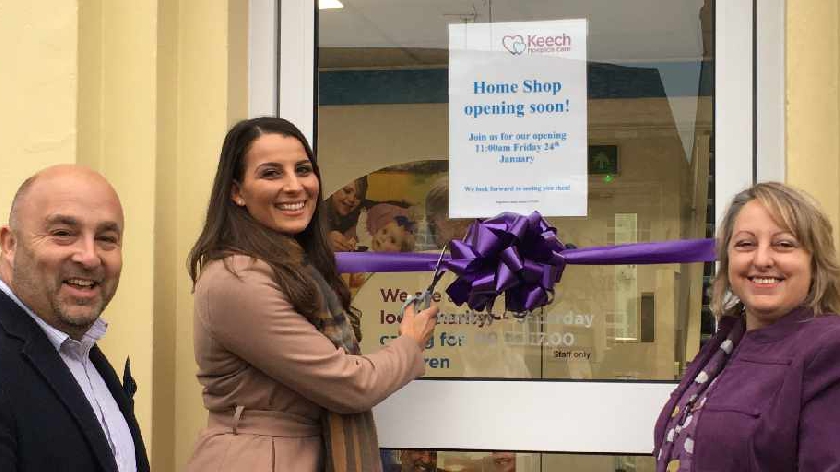 Darren and Lia from The MK Breakfast Show cut the ribbon at the official opening on Friday (24/1).
The opening of the new charity shop, which is focused on home furnishings, took place in Newport Pagnell town centre.
It is the second store in Newport Pagnell. The original store will remain open selling fashion and toys, with the new store focusing on home furnishings, baby and books.
Darren and Lia, from the MK Breakfast Show, said: "We are thrilled to open the new store, this is really the next generation of charity shops. Most of these products look brand new and the prices are just incredible.
"We've heard first hand the support that Keech is providing in the area and it's great that everyone is coming together to raise funds. With hospices needing to raise around 70% of their running costs, these shops and the donations they receive are vital. Congratulations to everyone involved."
Keech Hospice Care is the adult hospice for Luton and South Bedfordshire, and the children's hospice for Milton Keynes, Bedfordshire and Hertfordshire.
They provide free, specialist care for adults and children with life-limiting and terminal illnesses as well as vital support.
The care is not just provided at the hospice itself but in the hospital, school, care or family home - wherever support is needed the most.
Keech Hospice Care need to raise around £6m every year to continue their specialist care for children and adults.
The store's address is 87 The High Street, Newport Pagnell.