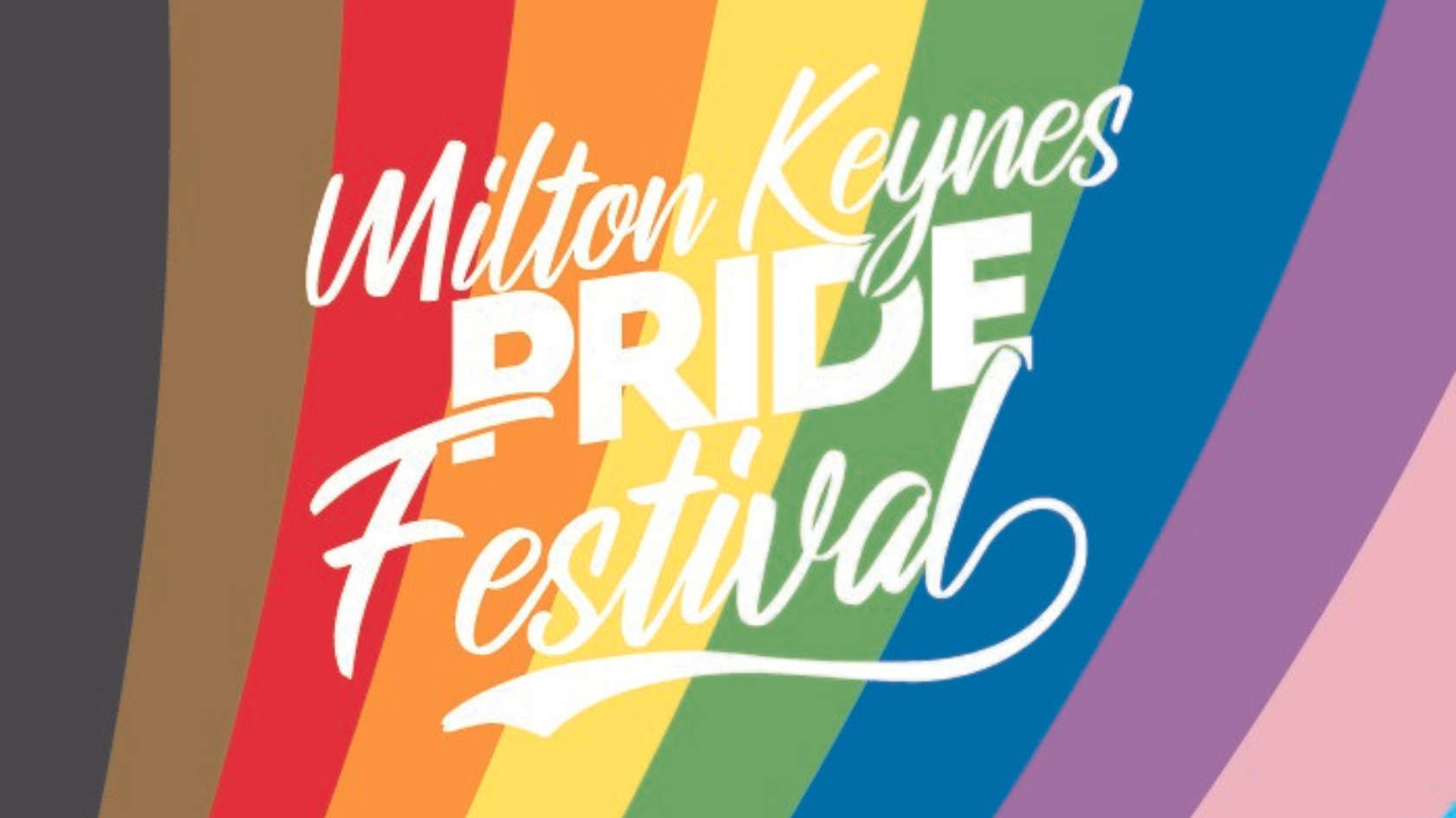 The countdown is on to MK Pride Festival, which will be taking place at Campbell Park on Saturday 9th September and MKFM are delighted to announce that we are the media partners for 2023.
Last year's event saw the site extended with the introduction of a comedy and kids tent. Over 16,000 people attended with families, members of the LGBTQ+ community and allies alike and footfall is expected to be even greater for 2023.
MKFM is owned and run by a dedicated team of people who live and breathe the city. As well as providing local content on-air, MKFM also has the largest social media presence in Milton Keynes with a website and app which are home to everything local people need to know.

MKFM helps businesses, charities and not-for-profit organisations who share our local values and feel that our media partnership with Milton Keynes Pride Festival reflects our ongoing commitment to support, promote and give visibility to the LGBTQ+ community and showcase the diversity of our city.
Lia Christodoulou, Head of Community and Commercial Partnerships said "We are delighted to be working with the organisers of Milton Keynes Pride Festival as part of our commitment to support MK as an open and diverse community.
"The event itself is a great occasion for Milton Keynes, with a family feel during the day before the entertainment gets underway for the adults in the evening. We are keen to speak to any other organisations that would like to support the event"
"We are proud to be working with our Partners & Sponsors to ensure diversity and equality is embedded in the core of each company we work with," Keith Emmett, director at Milton Keynes Pride Festival told MKFM.
He continues: "Thank you to all the who sponsored us in 2022, your support is what makes Pride happen!"
How can you help and get involved?
Sponsorship packages start from £2,500 +VAT and enable organisers to provide this established event in Milton Keynes for the LGBTQ+ community and their allies.
Spaces are offered to sponsors to see in real time where money has been spent. As a non profit CIC all money goes to facilitating the event and community engagement. This year the community area will focus on mental and physical health to provide discussion and activities to support positive wellbeing.
If you would like to invest in MK Pride Festival 2023 via a package, organisers ask that you either have an established LGBTQ+ network / support or that you will work with the team to develop one that will benefit your staff and customers. MK Pride Festival are proud to work with all of their sponsors and to promote their spaces as safe for the entire community.
If you own a business in Milton Keynes and would like to find out about how you can get involved, please call 01908 230 149 or email sales@mkfm.com.