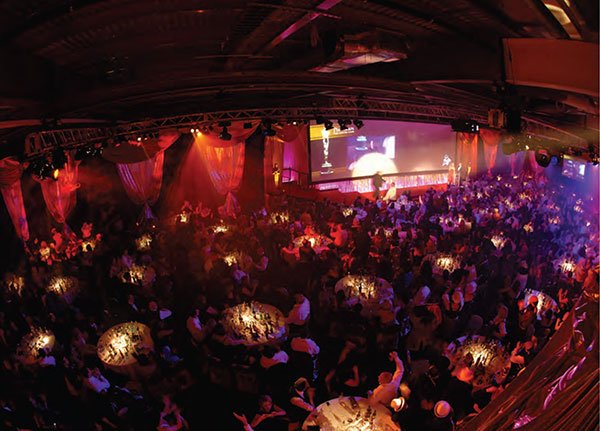 Six of MK's leading business people have called on MK's businesses to apply for the upcoming Milton Keynes Business Achievement Awards.
With 12 categories for businesses to enter in, ranging from the Community Impact award to the Professional Practice award, businesses with a Milton Keynes postcode are being encouraged to apply for a maximum of two awards.
Head judge Sir John Southby Bt, has had a distinguished career in engineering and has been involved in the Milton Keynes business community for over 25 years. When asked about what the judging panel would be looking for he advised, "Keep it simple and answer the questions. We are looking for something exceptional or different. Use your own words to sell this to us."
Jon Corbett is Director; Head of SME at Barclays in this region, and having lived in Milton Keynes all his life, he has a more personal reason to see the entries stand out. "I am really keen to see how businesses have contributed to the success of Milton Keynes and the surrounding area; through its contribution to the local economy, employability or promotion of our great city."
Dr Gordon Mellor is the Director of University Campus Milton Keynes (UCMK) and he is looking for ambition from those businesses entering MKBAA this year. He commented, "I am drawn to those entries that show ambition, imagination and drive. If a business has those qualities it has potential to succeed in a difficult and demanding environment."
As previous CEO of the highly successful MK Community Foundation, Julia Upton brings a wealth of knowledge and empathy to the judging panel and she echoes the Head Judge's words, "Begin early, be succinct and explain in a straightforward way what your organisation actually does. This is not a marketing exercise, be clear and answer the questions, providing evidence of achievements (facts and figures). Tell us about your organisation's strengths, what makes you stand out and what you are most proud of."
For Carole Mills, Chief Executive at Milton Keynes Council, it's all about shouting about your successes, "This is not a time to be modest about your achievements – be clear, concise and compelling. Tell us what you've done and the obstacles you've overcome to secure your success."
And the final member of our illustrious judging panel is Steve Hill, External Engagement Director at The Open University. For him passion is everything. He commented, "I want to see a business's passion for excellent service and innovation shine through, this should come naturally if it's written with sincerity and genuineness."
With all this useful advice, what are businesses waiting for…the deadline for entries is 23 November 2016.
To enter the MKBAA, or to book a table at the awards ceremony, visit www.mkbaa.co.uk. To find out more follow @MK_BAA on Twitter, and join the discussion on LinkedIn.