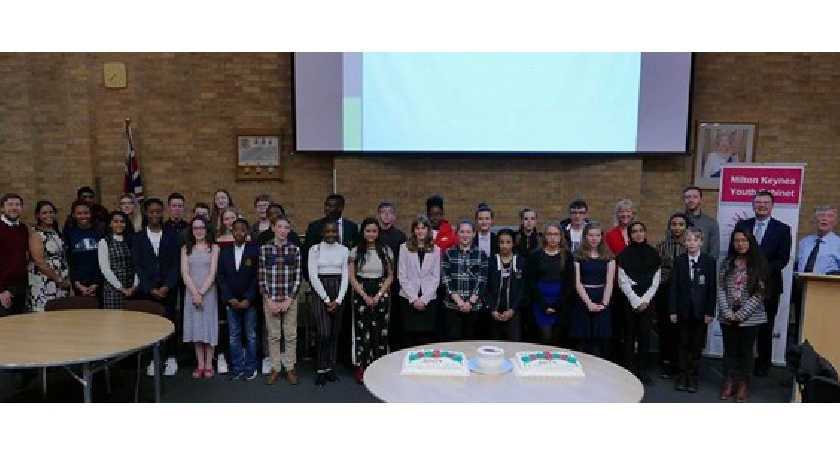 MK Youth Cabinet for 2019-2021
The new members of the MK Youth Cabinet (YCAB) were formally announced at a special event to mark the organisation's tenth birthday.
Held in the Council Chamber, the evening saw the new members of MKYCAB announced, along with the results of a record-breaking ballot which was held to find out what issues are most important to young people in MK. Over 14,000 youngsters across Milton Keynes voted and the issues YCAB will focus their attention on this year is 'Feeling Safe in MK', and 'Affordable things to do in MK'.
The event was also an opportunity to celebrate MKYCAB's tenth birthday – a decade of the acting upon the issues that are most of concern to young people in Milton Keynes. Previous members of MKYCAB were also in attendance to mark the special occasion, and they spoke fondly about their experiences in front of a packed Council Chamber.
Councillor Zoe Nolan, Cabinet Member for Children and Families, said: "I'd like to congratulate the new members of YCAB. It was wonderful to be able to attend this very special evening, which not only celebrated the achievement of those who have been newly-elected, but also to hear from former members of YCAB who have now gone on to develop into wonderful young adults.
"It's great to see the young people of Milton Keynes actively wanting to get involved in the future of their city and making sure that their voices are heard."
To find out more about MKYCAB, visit: www.milton-keynes.gov.uk/ycab