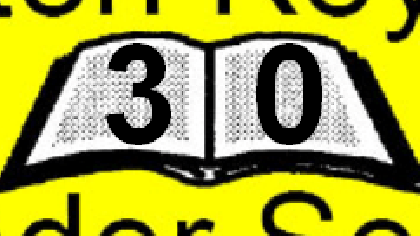 2018 is a big year for Milton Keynes Reader Service - in October, they will celebrate 30 years of service to people who are blind or sight impaired.
Karen Preece says, "Over the years we have met some amazing people who we are eager to thank for contributing to the success of our service, both volunteers and service users. We would like to invite as many old friends and colleagues as possible, along with our current volunteers and service users, to our birthday tea party in the afternoon of Saturday 13 October at The Oak Tree Centre, Shenley Brook End.
Please call or email us to join the guest list. We look forward to seeing you all again. Dates and full details of all events are posted on our website and facebook pages.
Tel: 01908 231123, email: mkreaderservice@yahoo.co.uk, web: miltonkeynesreaderservice.org.uk