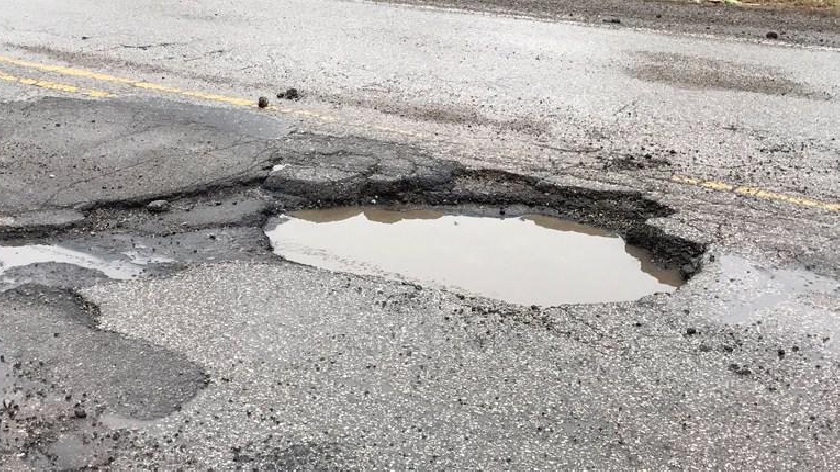 £389,883 is being given to Milton Keynes Council by the Government to help repair potholes and protect local roads from future severe weather.
Local roads across England badly affected by recent winter weather will benefit from a further £100 million to help repair any potholes and other storm damage, Transport Secretary Chris Grayling announced today (26 March 2018).
This money will help repair almost 2 million potholes as well as help protect the roads from any future severe weather.
Labour-led Milton Keynes Council has been heavily criticised in recent weeks for failing to use their last two rounds of Government funding to fix potholes, which could have repaired over 8,000 potholes. Instead MK's roads remain in a very poor condition.
This money is on top of the £450k in government funding already given to MK Council from the Pothole Action Fund over the last two years.
Peter Marland, head of the MK Council says "I am sure motorists in MK will welcome the extra funding and money to fix potholes, which given the £200k we've also recently invested locally, is positive. I just wish the Tory Government would make the funding permanent, as it is odd to crow over extra short cash when they've cut £144m from our budget, and just last week the RAC highlighted how little the Government spends on our roads."
On a visit to Milton Keynes last week the Transport Secretary Chris Grayling said:
"This Conservative Government has made record amounts of funding available to fix potholes. It would be disappointing if the Labour-led Council has not made use of the Pothole Action Fund to fix their roads. When a Council drags its feet, the motorist loses out.
"I am confident the local Conservative Party has the ambition and drive to take Milton Keynes forward. They have a strong plan to deal with the backlog of potholes within six months which is both ambitious, but achievable."
Milton Keynes MPs Iain Stewart and Mark Lancaster have welcomed the news and Leader of the Conservative Group Cllr Alex Walker said:
"The Conservative Government is bailing out the Labour Council on its failure to properly maintain our roads. We all know they are in a real state at the moment and it there is a real urgency to get it fixed.
"Locally, we can't do anything in opposition, but we can tell residents our plan to deal with the issue. 8,000 extra fixed in 6 months, and we will scrap Labour's plan to remove the 28-day limit on repairs on our first day in office."
Peter Marland responded, "I'm not sure I'd trust the MK Tories to spend it though. I mean just last week they announced their "big pledge" was to use £400k to repair an extra 8000 potholes, but had missed the Labour Cabinet had already agreed to spend it on a new way of working that will fix 20,000 extra potholes. It's odd if your main "ambitious" pledge is telling the public you'll be doing less. I suppose it's honest, if nothing else. The MK Tories are a one trick pony without a trick!"