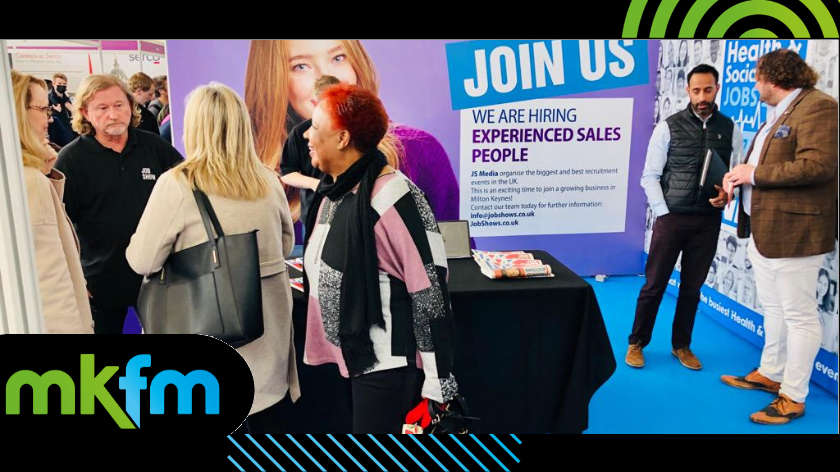 The MK Job Show returns to Middleton Hall in centre:mk today and tomorrow (24th and 25th March) with over 80 employers and MoneyGram Haas F1 Team as main sponsor for the event.
2023 brings the MK Job Show in its 10th year, and the team are extremely excited to have such an acclaimed organisation headline the MK Job Show, as it highlights our commitment to providing quality opportunities for employers and jobseekers throughout the region.
MoneyGram Haas F1 Team will lead the line-up of over 80 employers, including Zone Sponsors BP Pulse, British Transport Police, Counter Terrorism Policing, Lockheed Martin, MBA Consultants, Metropolitan Police, Milton Keynes University Hospital NHS Trust, Network Rail & University Hospitals Coventry and Warwickshire NHS Trust.
MoneyGram Haas F1 Team is the only American team on the grid, but their workforce is truly global. They have over 200 employees split across three sites in the US, UK, and Italy, working tirelessly on creating a new era of racing for the team.
Their Banbury factory is based in the heart of the UK's Motorsport Valley – where several teams and suppliers are located – all within a short drive to Silverstone circuit, home to the British Grand Prix.
The Banbury site houses many of their operations functions – including Logistics, Electrical Engineering, Vehicle Science, Control Systems, Vehicle Performance and Programme Management, as well as our Race Team Support and Communications Department.
They have dedicated support services ensuring constant communication and collaboration between sites, including Accounting, Administration, Human Resources, IT and Purchasing departments.
MK Job Show attendees can fast-track their job search to a new career in Formula 1 by meeting with MoneyGram Haas F1 Team in person. Visitors can learn more about the squad and the amazing opportunities they have to join their team, and Haas F1 can learn more about them!
Over the years thousands of people have secured a new job from attending the MK Job Show. If you're looking for a new start, register today for FREE on their website - MKJobShow.co.uk