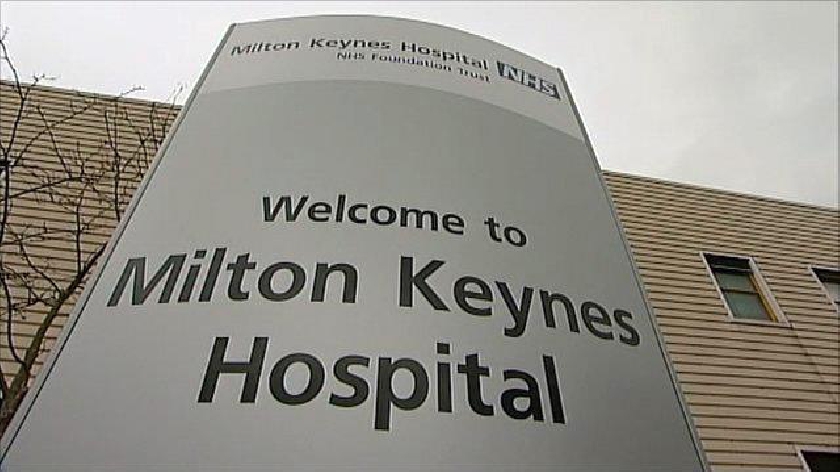 Dedicated hospital staff have left their families behind so they can help their colleagues cope with an expected influx of coronavirus patients.
Milton Keynes University Hospital is providing free accommodation, so individuals only have to isolate for seven days if they start to suffer symptoms, instead of 14 if they are with their families.
Nicky Burns-Muir, the director of patient care and chief nurse, told BBC Radio 5 Live at the weekend that the hospital is taking a number of steps to gear up for an anticipated increase in patient numbers.
Ms Burns-Muir also welcomed a ramping up of tests for NHS front line staff. If they don't have covid-19, they may be able to continue their work.
"It's absolutely key," she said. "We've got key members, clinicians that need to be there when the intensive care demand goes up. So we do need to be able to swab and get results in a timely manner so we can provide the service for our patients."
The chief nurse, who was the head of nursing for cancer at Great Ormond Street Hospital, joined the team in MK in 2016.
In the interview, she revealed that the "level of anxiety" among staff at the hospital is "extremely high".
"This is a very difficult time for everyone," she said. "I've had a number of friends and family members that have rung and said "is it as bad as they say it is?". Yes.
"You just need to be in the hospital to see the patients that are isolating, and you can't underestimate how anybody at home feels isolated.
"But to be a patient, in a side room, and particularly some of our elderly patients with staff coming in with protective masks on, and gowns on, and not having as much social interaction, this is a really difficult time for people."
The hospital is also training its people so they can see what happens in "emergency situations with somebody that is a covid or suspected covid patient," she said.
The hospital has also introduced health and wellbeing support, including a room where they can try to relax, and free goody boxes.
"I think these are unprecedented times," said Ms Burns-Muir. "People have never seen the level of this care delivery.
"I think this is going to be about how we have kindness and civility with each other, and how we support people every day to deliver the care."
Kindness and civility was also a theme taken by hospital chief executive Joe Harrison in a video message posted on Twitter on Friday.
Professor Harrison said: "Let's make sure that we keep spirits up, look after each other, be kind to each other and we do the best we can for the patients we look after."
Prof Harrison said the hospital has the capacity to "look after significant numbers of patients" and has introduced new staff rotas.
"We're working incredibly hard to ensure that should we see a significant increase in our patients as we expect, we will have the right clinical team to look after our patients and give them the care that they need.," he said.
He also said the team was grateful for all the donations, best wishes, and people volunteering to help from across Milton Keynes.
"We will be in touch with all of you as we go through to take advantage of your very kind generosity," he said.