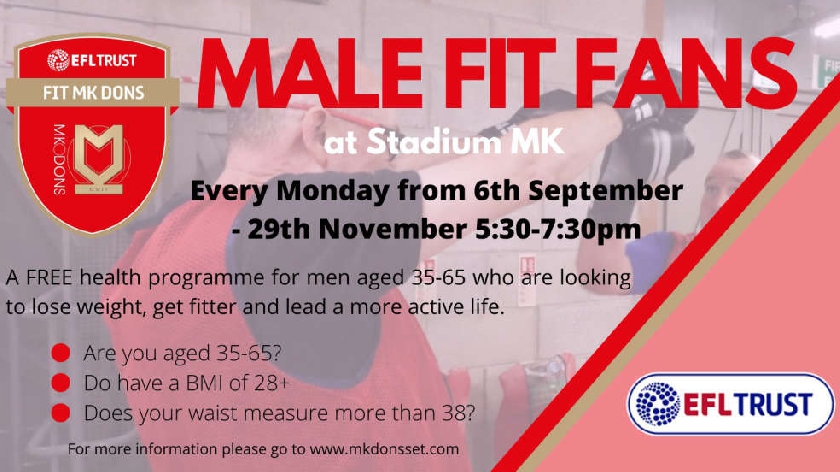 Football fans are being invited to take part in a new FREE health programme hosted by MK Dons SET.
FIT FANS is a free health programme for men aged 35-65 who are looking to lose weight, get fitter and lead a more active life.
The programme begins Monday 6th September at 17:30-19:30 and will run until Monday 29th November.
Men who want to take part in the programme can expect-
12 FREE weekly sessions at your local football club
To meet other football fans on the same journey as you
To learn how to make better choices to improve your lifestyle and health
To be supported through your journey by club staff
FIT FANS has already helped 1000's of football fans to achieve long-term improvements in weight loss, physical activity, diet and general wellbeing.
Participants on average lost over 5% of their body weight during the 12 week programme.
FIT FANS is being delivered by MK Dons SET in partnership with Public Health England.
To find out if FIT FANS is for you, click here.