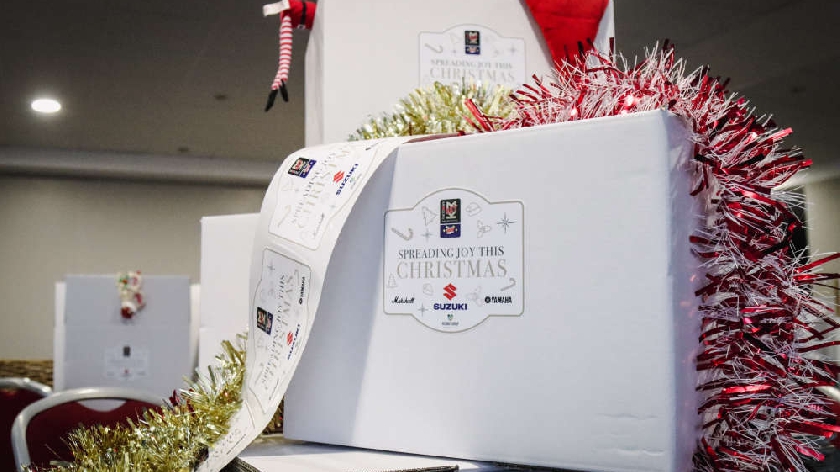 MK Dons Sport & Education Trust and a number of local partners, including Suzuki GB will come together again this Christmas to provide hampers for local families in need.
In 2021, MK Dons SET were able to support 250 families through donations, providing a Christmas Dinner for families and older members of the community.
Volunteers from Suzuki GB, Marshall Amplification, Yamaha and Reedbut and the Stadium MK group joined forces to create and pack the hampers, which were delivered just before Christmas day.
For 2022, the trust want to support the local community once again, especially during the cost of living crisis. MK Dons SET are this year attempting to raise funds to support even more families and individuals.
MK Dons SET will provide a luxury pack of food supplies that will support a family for over a week, as well as a gift card where families can purchase their own food so that this can stretch out over the most difficult weeks between Christmas and New Year.
The trust also plan to provide restricted supermarket gift cards that will enable families to purchase foods and household essentials, but not alcohol or scratch cards.
The fundraisers aim to deliver a food parcel and the gift cards in person to families and say they are looking for support with the following:
Funding sponsorship for the boxes for families £65 per box for a family of four and £40 per box for a couple
Support with the distribution of boxes on 21st December 2022
You can find out more here.
To get involved with distributing the boxes on Wednesday 21 December, you can contact maralyn.smith@mkdonsset.com or call 07584706247.