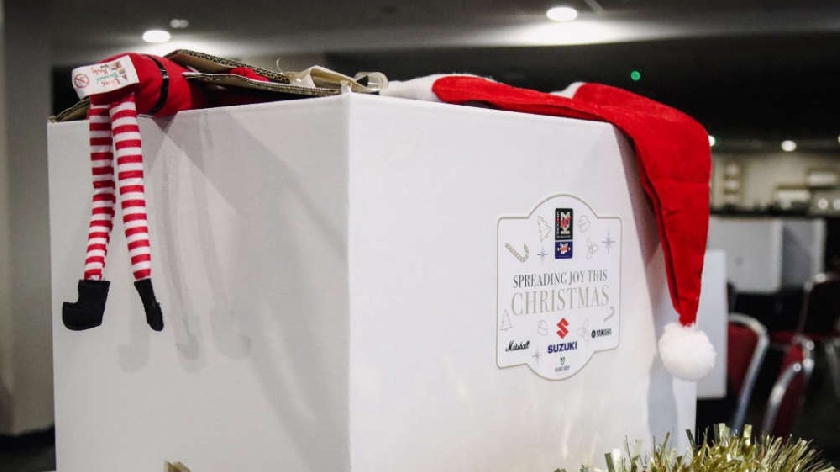 MK Dons Sport and Education Trust are calling for support from the local community as they look to provide Christmas hampers to those in need this festive period.
At what is traditionally a tough time for families, not least this year due to the cost-of-living crisis, MK Dons SET are being ambitious in their attempts to raise funds to support families and individuals across Milton Keynes.
This year, MK Dons SET will be providing a luxury pack of food supplies that will support a family for over a week, as well as a gift card which will allow those in need to purchase food and household essentials during the most difficult weeks over Christmas and New Year.
MK Dons SET have already received support from a number of businesses and individuals, including the Club's Title Partners, Suzuki GB.
Martin Lloyd, Director at Suzuki GB, spoke of how Suzuki are looking to support the Christmas Hamper initiative. Martin said, "Suzuki aim to support physically with volunteers on the 21st December as well as utilising Suzuki cars and bikes to distribute boxes.
He continues, "Our employees and company have immense pride to be involved once again and support this initiative."
The aim is to deliver a food parcel and the gift cards in person to families on Wednesday 21st December.
MK Dons SET are looking for support through donations, as well as through volunteering to provide boxes to families in need.
To donate, please click here.
If you'd like to get involved with distributing the boxes on Wednesday 21st December, please contact maralyn.smith@mkdonsset.com or call 07584706247.