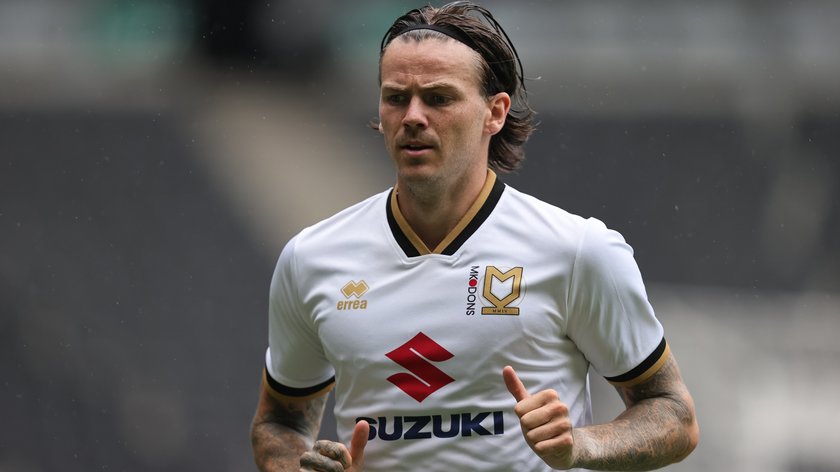 MK Dons have recently annouced that the midfielder is departing after 18 months at Stadium MK.
The midfielder had been a free agent since July 1, when his contract with MK Dons came to an end.
He has now permanently signed a 1-year deal to play for Swindon Town, the deal is the first signing under the club's new owner Clem Morfuni.
Gladwin moved to Stadium MK in January 2020 and made 39 appearances, scoring three goals.
In a statement released earlier today, MK Dons expressed their thanks to Ben for his contribution and efforts over the past 18 months and wish him every success in the future.
Speaking about his return to Swindon Town, Ben Gladwin said: "I'm delighted. The club's obviously been through a tough time recently but just the feeling over the last couple of days, the new takeover obviously and the new bodies coming in, I think it's an exciting time. You can sense the excitement around the place and get the club going somewhere.
"I've obviously always had a soft spot for the club in terms of them taking me out of non-league. We had a very successful time, I think it was 2014/15, we've all got very fond memories of that."
On the arrival of Gladwin, Director of Football Ben Chorley commented: "He is somebody both myself and Ben Garner have admired from afar for years.
"His football doesn't need no introduction to the Swindon fan base. He has enormous quality, he is in great shape and comes at a perfect stage of his career for himself and us. He will fit perfectly into the style of play the club want to implement We hope Ben is the first of many."