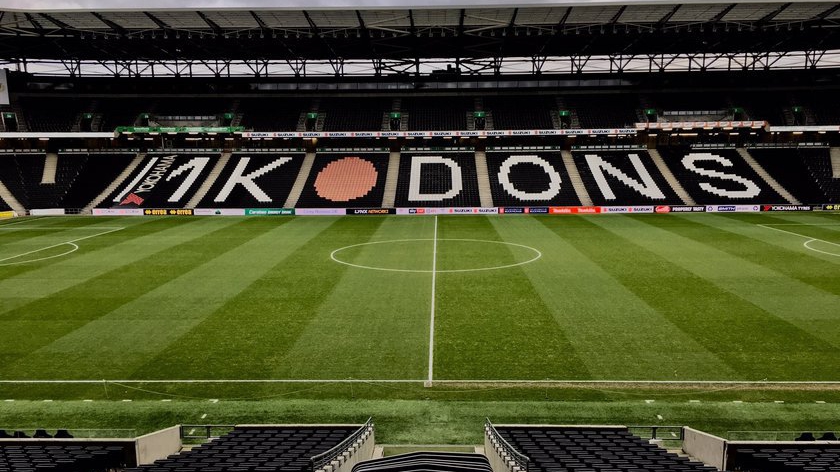 MK Dons is extending the early-bird price deadline for 2020/21 Season Tickets to provide relief for supporters who are struggling financially during the Coronavirus pandemic.
The deadline was set for Monday 13th April but will now be extended to a date which will be three weeks prior to the end of the 2019/20 season.
The EFL have yet to confirm details for the conclusion of the current campaign, with football activity now suspended indefinitely due to the coronavirus pandemic. MK Dons say they will clarify this date once an end to the current season is confirmed.
The Club said on their website: "MK Dons does recognise that this is also a difficult time, financially, for our supporters, as it is for a large portion of society. Therefore, the Club is able to provide the following options with regards to renewing or purchasing Season Tickets for the 2020/21 campaign.
"Despite the uncertainty surrounding football at this current time, a number of supporters have still chosen to commit their future to MK Dons for the 2020/21 season, and the Club would like to extend its gratitude to each and every one of you.
"With the business receiving little other income at this present time, the money received through 2020/21 Season Ticket payments, both in full and by direct debit, will continue to make a massive difference to the Club's ongoing operation during this difficult and unprecedented period."
Find out more here.